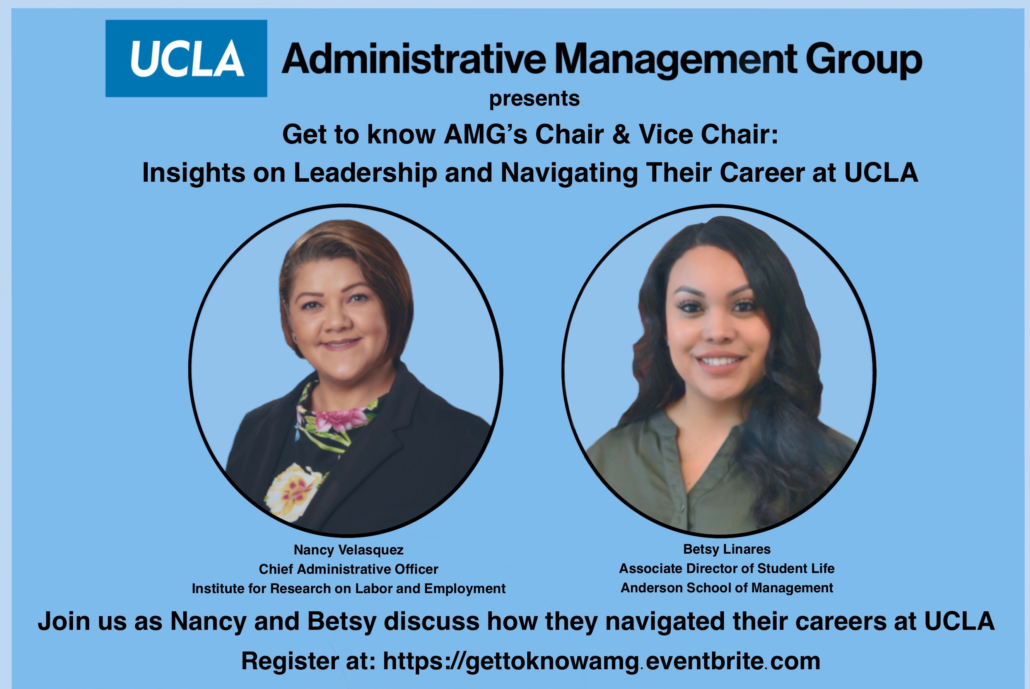 Insights on Leadership and Navigating Their Career at UCLA
We invite you to get to know the AMG Chair and Vice Chair in a moderated panel where they will discuss how they have navigated their careers at UCLA. They will provide insights on successes, failures, challenges they have faced and the essential skills that have helped them get through challenging times. They will also provide insights on mentorship and advice to help guide your career path.
Featured Speakers:
Nancy Velasquez
Institute for Research on Labor and Employment
Betsy Linares
Anderson School of Management 
Friday October 9, 2020, 12:00 – 1:00 P.M.