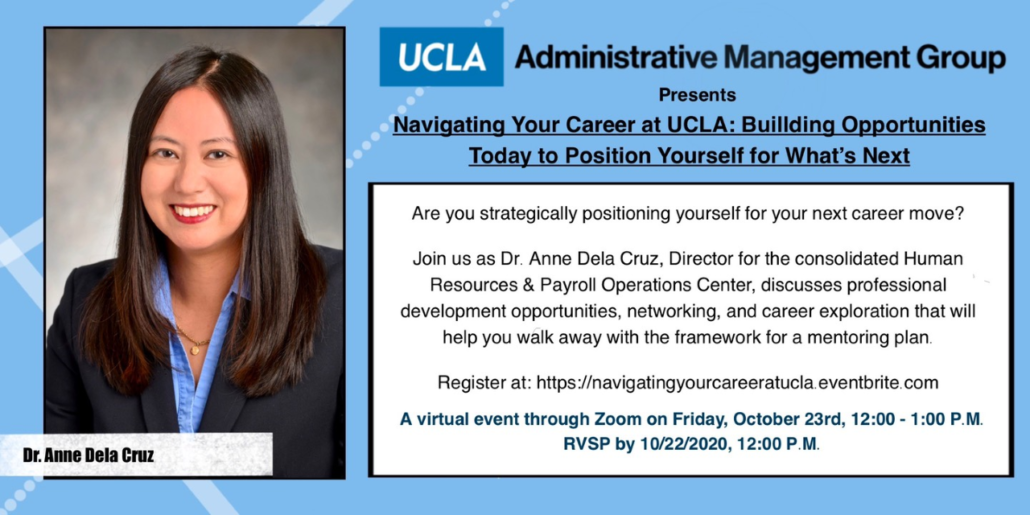 Are you strategically positioning yourself for your next career move?
If so, this session will cover key areas including professional development opportunities, networking, and career exploration. Maximizing mentoring relationships will also be covered in the session, including coaching skills and tips that may be helpful for supervisors. At the end of the discussion, you will walk away with the framework for a mentoring plan and an opportunity to connect with at least 1 other person to grow your networking circle.
Featured Speakers:
Dr. Anne Dela Cruz
Human Resources & Payroll Operations Center (HRPOC)
Friday October 23, 2020, 12:00 – 1:00 P.M.
This event has passed.