Happy Holidays from the AMG Board!
Wishing you all the best in the New Year.
—————————–
Embracing Change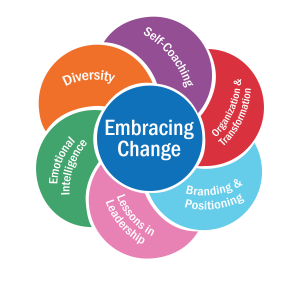 Save the Date!
Friday, April 12, 2019
UCLA Luskin Conference Center
—————————–
Mission
The UCLA Administrative Management Group (AMG) is devoted to the professional development of managers on campus, and those who aspire to become managers.
AMG is a campus organization whose mission is to:
Provide opportunities for professional growth and development;
Create a forum for effective communication between academic, administrative and service managers and professionals at UCLA;
Become a sounding board for implementing new processes;
Provide the University with a pool of talented professionals;
Establish a vehicle for discussion of common concerns, challenges, and solutions; and to share knowledge and expertise.