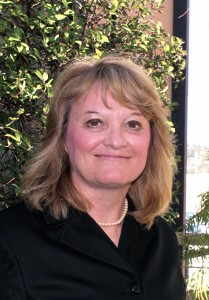 Jill Quezada, Chair
As Manager, Space Inventory Services – Facilities Management Finance and Information Systems, Jill oversees a department which manages extensive data and serves as the official campus record for all buildings and rooms occupied, owned, and leased by UCLA. A professional in the facilities management arena, Jill has served UCLA for over 8 years. She is an analytical strategist with strong business acumen and a demonstrated ability to deliver mission-critical results. She is a goal-setting expert and supports lifelong training and mentoring. Jill enjoys auto racing and her classic car. Jill is a devotee of detail.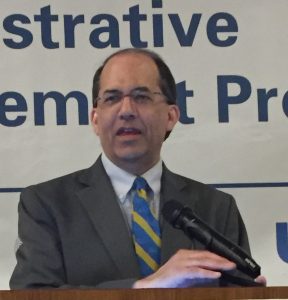 Mark Lucas, Vice Chair
Currently serving as CAO for the Departments of Neurobiology and of Biomathematics at the David Geffen School of Medicine at UCLA, Mark has been with the University for over 25 years in a variety of administrative and management capacities, including stints in the Department of Medicine Finance Office, as MSO of General Internal Medicine, and as Business Director for the Jonsson Comprehensive Cancer Center.  He has a background in business from both USC (fight on!) and UCLA Anderson. Through AMG Mark seeks to utilize his skills to aid in the oversight, mentorship, and growth of staff at UCLA.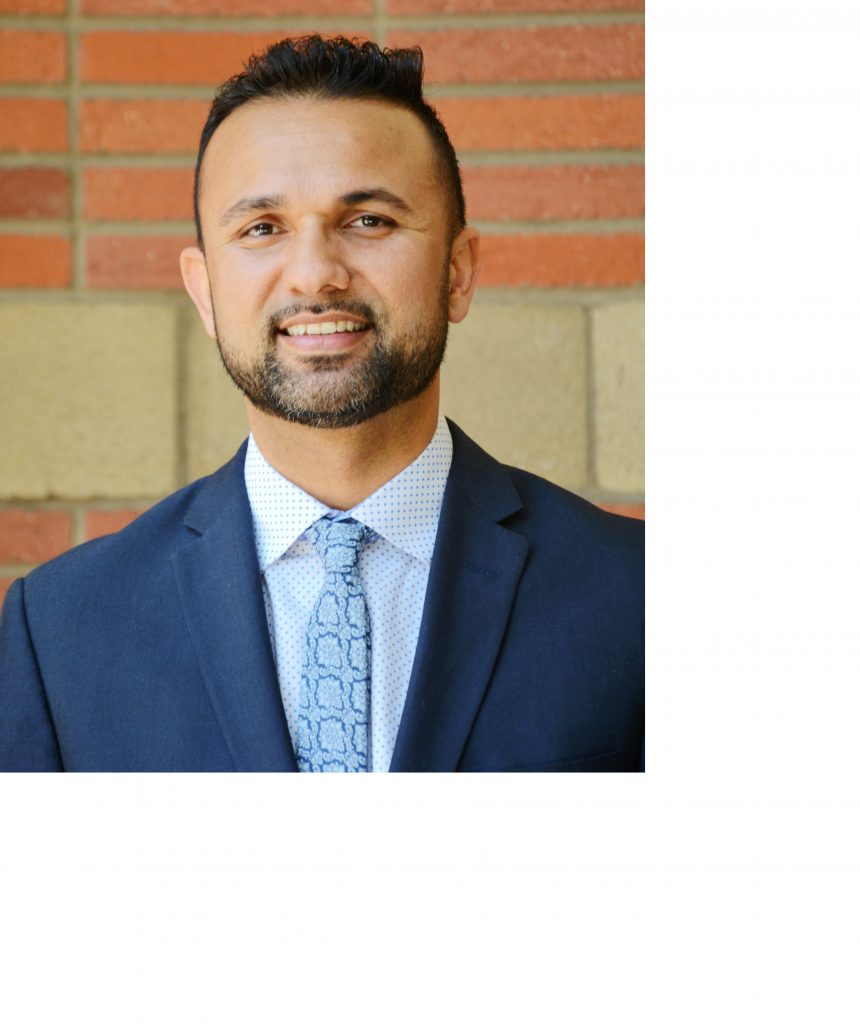 Ravinder (Ravi) Rai, Communications Liason
Ravi is currently the Manager at UCLA's Office of Research Data Management. Prior to coming to UCLA, he served in various Research Administration roles for 8 years at UC Davis, most recently as the Research Manager of the Department of Psychiatry and Behavioral Sciences at UC Davis Medical Center. He has completed the UCLA Professional Development Program (PDP), cohort 2017-2018. He has also completed his Masters of Business Administration degree along with the Management Development Certificate series and the Management Skills Assessment Program (MSAP) both offered by Campus Human Resources. He enjoys playing basketball and is an avid sports fan of the Lakers, Dodgers, and Raiders and loves to travel the world.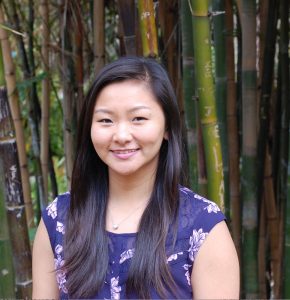 Michelle Huang, Events Coordinator
Michelle currently serves as the Assistant to the Chair of Physiology in the UCLA David Geffen School of Medicine where one of many highlights of her job include coordinating logistics for monthly meetings, seminars, symposia, and other team-oriented, morale-building events. She is proud to call herself a True Bruin, having graduated from UCLA with a degree in English and a minor in Education. Her first foray into the professional arena was working as the Assistant to four Associate Deans in the UCLA Graduate School of Education and Information Studies where she met some her best lifelong mentors. In her spare time, Michelle enjoys gardening, singing, meeting new people, picking up new skills, and taking budget-friendly trips across the USA. When she's not at work, you can likely find her taking GroupX fitness classes at the John Wooden Center.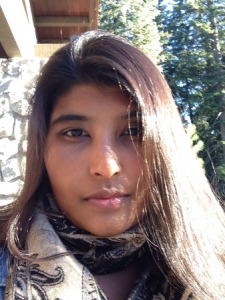 Parama Sigurdsen, Special Projects Coordinator
Parama is the Operations Manager at Digital Technology (DGIT) at UCLA Health IT. Prior to joining DGIT, she was part of the founding team of the WORLD Policy Analysis Center at FSPH. Before starting her career at UCLA, she worked as a researcher at McGill University, Canada. She has also been part of the Disaster Preparedness Section of UNICEF Bangladesh. She completed her BSS and MSS in Anthropology from the University of Dhaka. Her personal interests include reading, watching films, hiking among the redwoods, and networking for professional growth.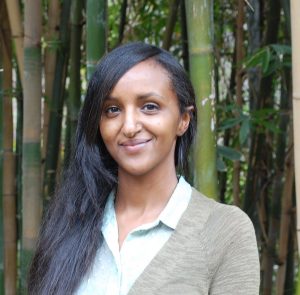 Abeba Jousef, Secretary/Historian
Abeba Jousef is a double bruin having graduated and continuing on to work at the Arthur Ashe Student Health Center in the Student Health Insurance Program (UC SHIP) office.  In addition to counseling students to ensure they are able to access the medical care they need, Abeba also coordinates the quarterly audits of UC SHIP waivers as well as the voluntary coverage enrollment.  Having become educated on LEAN management principles, Abeba enjoys working with colleagues on working to eliminate waste and process flow improvement.
Abeba greatly values professional development  and as a member of the AMG board, Abeba is excite to serve toward AMG's mission to provide opportunities for professional growth and development;
In her spare time, besides being a boxing fan(thanks to her husband) Abeba enjoys working out, spending time with family and friends, reading, and travelling.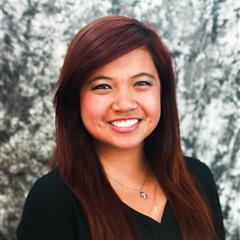 Vichelle Jose, Treasurer
Vichelle is currently a Senior Financial Analyst at UCLA Extension's Budget and Financial Services.  She began her professional career as the Budget Analyst at UCLA Lab School in 2014.  Since then, she has participated in multiple professional development and networking opportunities on campus.  This included the free workshops and ProShare program offered by AMG.  She also recently graduated from the UCLA Professional Development Program, a one-year leadership program offered by Campus Human Resources.  As AMG Board Treasurer, Vichelle hopes to promote an inclusive, supportive, and enriching workplace for the UCLA staff community.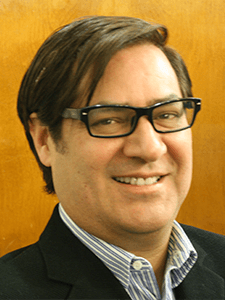 Chris Cabrera Thompson, IT Coordinator
Chris is IT Manager at the UCLA Lab School, a partnership school of the UCLA Graduate School of Education and Information Studies (GSEIS).   He is responsible for IT systems and web services, administration, planning, and maintaining the Lab Schools IT services.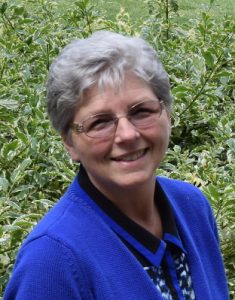 Sue Barnes, Member at Large
Director, UCLA Emeriti/Retirees Relations Center
Sue Barnes serves as the director of the UCLA Emeriti/Retirees Relations Center. Prior to coming to UCLA in 2016, she served in various managerial roles on the UC Davis campus for more than 22 years, most recently as the director of the UC Davis Retiree Center. Sue has a passion for working with older adults. At UCLA, she has initiated retirement transitioning classes for staff and partnered with other campus departments and community organizations to develop dynamic programs and services for retired faculty and staff. In addition, she is a past president for the Association of Retirement Organizations in Higher Education (AROHE), a national nonprofit organization that gathers, disseminates and fosters transformative theory, practices and programs for all stages of faculty and staff retirement. She has extensive experience with event planning, volunteer management and program development. She enjoys spending time with her family, biking and traveling.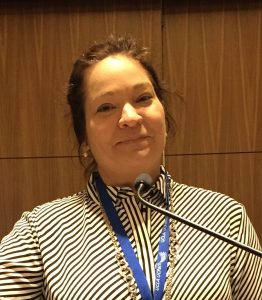 Maureen Forman, Member at Large
Maureen Forman started working a UCLA in 2005 when she was hired by UCPD.  She was asked to consider joining the equally exciting world of Corporate Finance in 2007.  Maureen's international upbringing (due to her parent's foreign service) afforded her an opportunity to embrace cultural diversity and new experiences from a young age. She has drawn upon those experiences, bringing nothing less than empathetic, exceptional service to students, faculty, and staff at UCLA and beyond.  Maureen is an animal lover, and a true philanthropist at heart.  Maureen is often found volunteering in her spare time, and has hosted many functions at her farm, Willow Dell Equestrian Center, in Senoia, Georgia.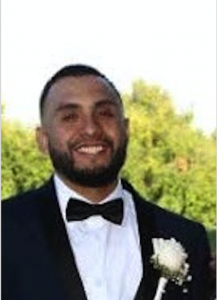 Carlos Samplina, Member at Large
As a Financial Counselor at UCLA Health Department of Hemoc, Carlos Samplina oversees up to three clinics to ensure all patients meet eligibility requirements and receive the healthcare that they need. Carlos has been working in the healthcare field for ten years and has always looked for opportunities to grow as an individual and in his career. On his spare time Carlos enjoys to play/watch basketball and spend time with family and friends.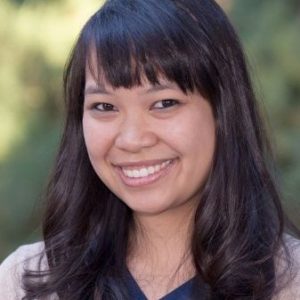 Kristina Magpayo Nyden, Member at Large 
Kristina is the Management Services Officer for the UCLA Center for the Study of Women. She has also previously served as the Graduate Advising Supervisor for the Psychology Department and the Undergraduate/Graduate Advisor for the Geography Department, Applied Linguistics Department, and English as a Second Language (ESL) Program. She is a True Bruin, having graduated with a Bachelor's Degree in Sociology with a minor in English from UCLA.
She values professional development and volunteer experiences and is excited to contribute to AMG's mission while also expanding her network and community. Previous and current positions include the Chair of the UCLA Association of Graduate Counselors and Advisors (AGCA), Hearing Chair and Panel Member with the UCLA Student Conduct Committee, and volunteer with various UCLA programs, such as the Alumni Mentorship Program, Scholarship Review Committees, and Job Ready Bucket List Program. Kristina enjoys singing, playing the guitar and piano, and is an avid sports fan (Go UCLA Bruins, LA Kings, LA Dodgers, and LA Lakers!).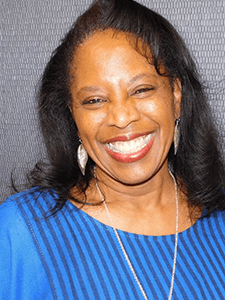 Paris McDonald, Ex-officio and AMG Conference Co-Chair
Paris is the Executive Assistant to the Vice Provost and Dean of the Graduate Division. Her position allows her to interact with people all across the UCLA campus: students, staff, faculty and senior university officials.  Paris enjoys spending time with her husband, who is an international illusionist and her daughter who recently graduated from Howard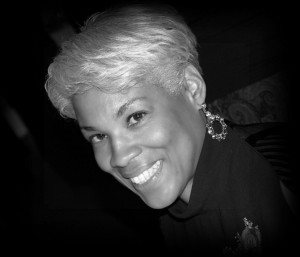 Dianne Fuller, Ex-officio and AMG Conference Co-Chair
Dianne is the General Clinic Patient Services Supervisor in the School of Dentistry.  She is responsible for the daily clinic operation between patient, student, supervising faculty, and staff.  Her passion is helping others in the midst of a crisis and does this work as a volunteer member of the Mayor's Crisis Response Team – Los Angeles Dept. of Homeland Security and Public Safety.