CALL FOR 2022-23 AMG BOARD NOMINATIONS
Are you interested in becoming more active in AMG?
Download our AMG Nomination Sheet!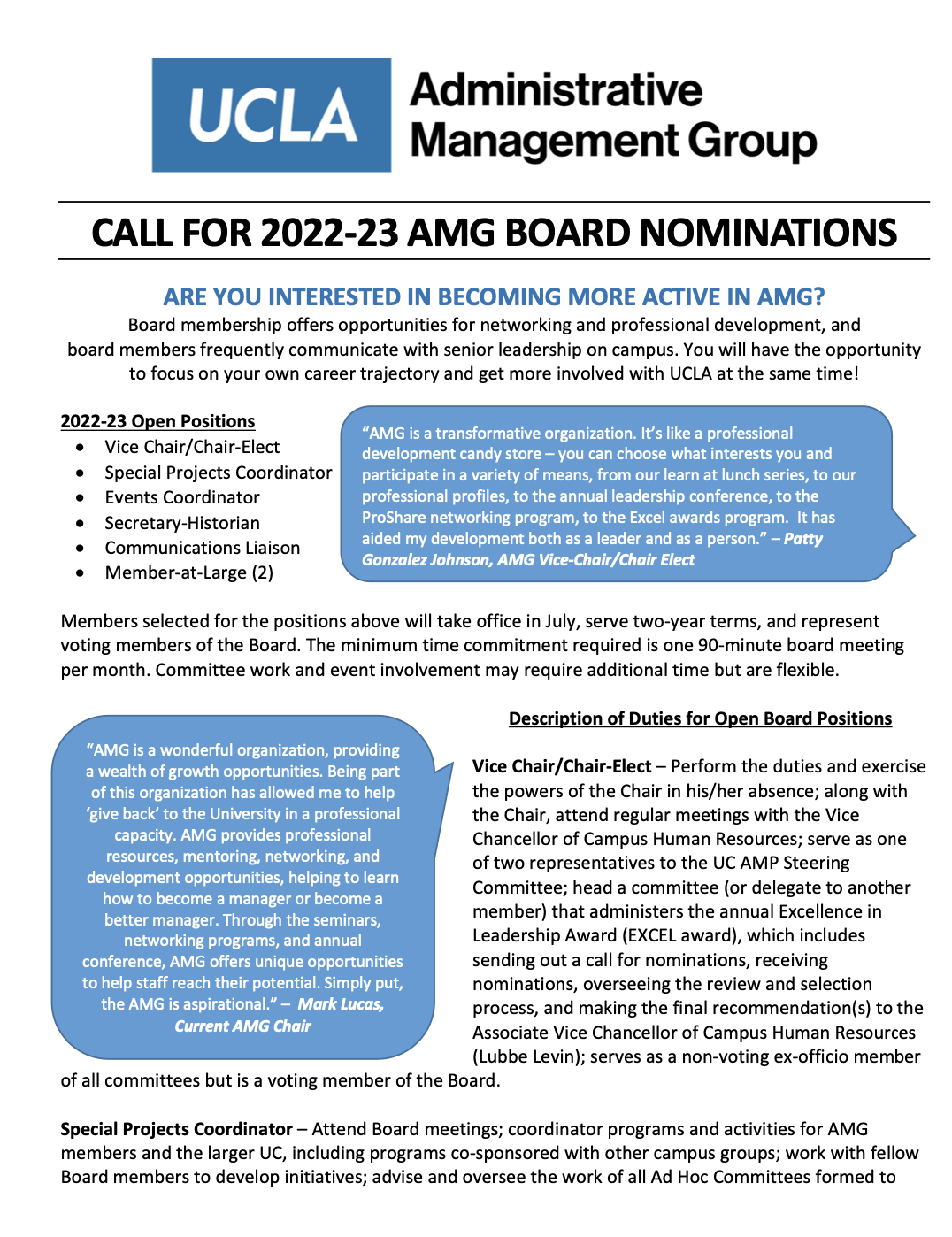 Board membership offers opportunities for networking and professional development, and board members frequently communicate with senior leadership on campus. You will have the opportunity to focus on your own career trajectory and get more involved with UCLA at the same time!
2022-23 Open Positions
Vice Chair/Chair-Elect
Special Projects Coordinator
Events Coordinator
Secretary-Historian
Communications Liaison
Member-at-Large (2)
Members selected for the positions above will take office in July, serve two-year terms, and represent voting members of the Board. The minimum time commitment required is one 90-minute board meeting per month. Committee work and event involvement may require additional time but are flexible.
Also, getting involved in AMG committees will provide you with the opportunity to utilize or develop skills in areas outside of your current position, to network with people from other departments, and in some roles to interact with Senior Leadership here at UCLA.
The AMG committees are:
Excellence Awards Committee
Events Committee
Marketing and Brand Awareness Committee
Book Club Committee
Strategic Communications Committee
Interested in volunteering for a committee? Email amgbruin@ucla.edu with a list of the committees you want to be a part of in the subject line.