Support Staff and Professional Development Activities
By
Purchasing UCLA Gift Sets
Perfect for any occasion!
New Employee Welcome Gifts | Visiting Faculty and Guest Speakers
Employee Recognition & Appreciation | Cohort & Special Session Gifts
Department Retreats | Retirement/Graduation Gifts
Choose from 12 Exclusive AMG Gifts: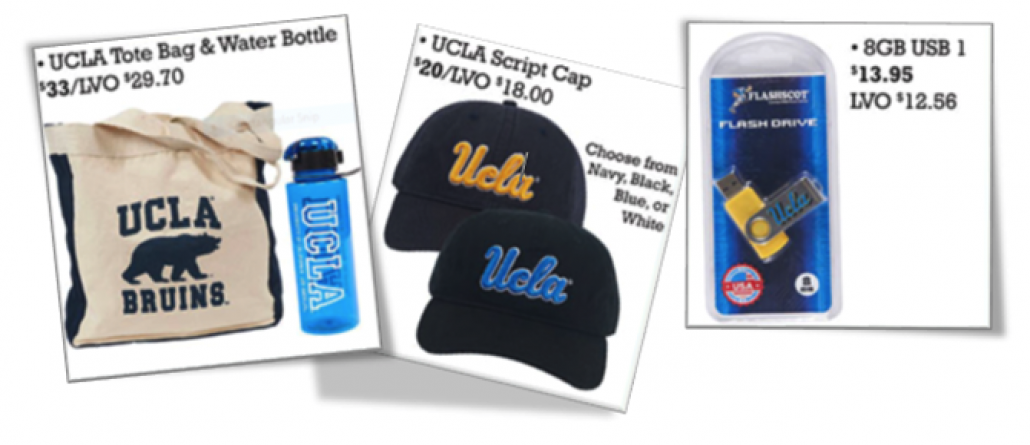 Fast Free delivery to your office or available for pick-up at the UCLA Bookstore
10% discount for departments paying with LVO
Visit the link below to see the full selection of gifts:
http://shop.uclastore.com/t-department_gifts.aspx
Please contact Tony Vallejo to place your order
310.206.1442
avallejo@asucla.ucla.edu
This is a UCLA AMG Fundraiser. A portion of the proceeds will go to support UCLA AMG. 
The UCLA Administrative Management Group (AMG) is devoted to the professional development of
current and aspiring managers on campus.
*Department funds are to be used for appropriate University business purposes.