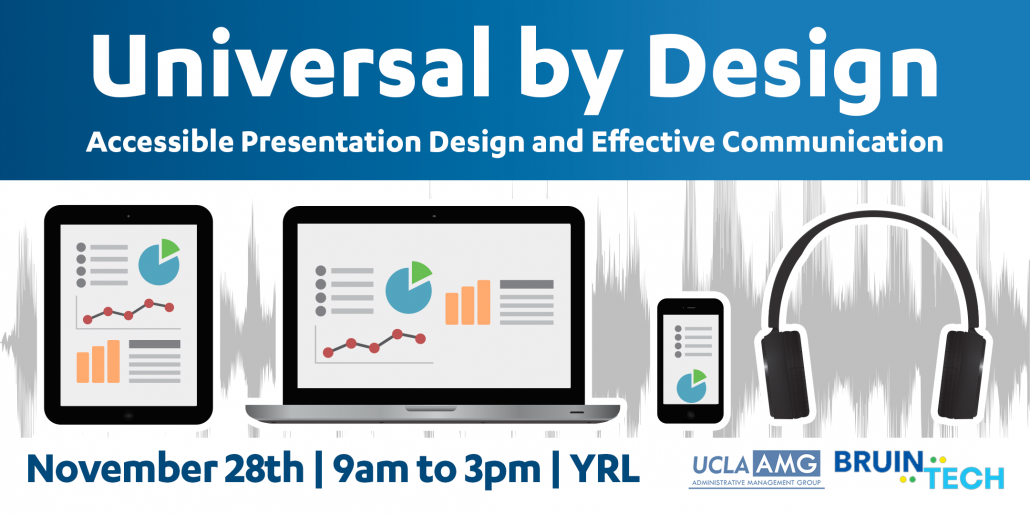 A collaboration between UCLA's Administrative Management Group and BruinTech. This event is a joint effort to showcase technology and best practices in areas of leadership and communication.
Join us for this Fall Conference on Wednesday, November 28th, 2018 at 9:00am to 3:00pm at the Young Research Library, Room 11360.
Learn how principles of universal design can guide you in creating effective presentations. Acquire tools and methods for accommodating the needs of your colleagues to reach a wider audience.
Apply presentation techniques by developing leadership and communication skills. Build consensus through negotiation.
This conference will cover an introduction to Accessibility and provide resources for creating presentations and designing infographics.
Registration is required.
RSVP today and we'll see you at the 2018 Universal by Design BruinTech and AMG Fall Conference!
Lunch will be provided