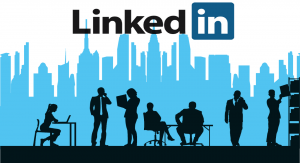 You will learn:
1. Why networking is important
2. How to network
3. The advantages of using LinkedIn and creating your personal brand
4. How to maximize LinkedIn usage in a university environment
5. Security settings on your LinkedIn profile
6. How to join organizational/professional LinkedIn connections
Charles E. Young Research Library – Room 11360
Speaker: David Cooley, Director, Alumni Career Services at UCLA Anderson
David Cooley is a certified career coach and executive coach. Based in the Brentwood Village District of Los Angeles, California, David is Director of Alumni Career Services & Career Coach for UCLA Anderson School of Management's Office of Alumni Relations. A winner of UCLA Anderson's prestigious Abe Ackerman Award, David is also the founder and owner of a private executive and career coaching practice and has coached clients from such organizations as The Walt Disney Company, E! Entertainment/NBCUniversal, AT&T and Gilead Sciences, as well as a large number of MBA students and alumni from other top universities and business schools including Harvard Business School, Chicago Booth School of Business and Pepperdine University's Graziadio School of Business and Management. He has also coached a large number of C-level executives at a number of top companies throughout the United States. He is a consultant to the Leadership Development Institute, a Silicon Valley-based executive coaching and team development firm. In addition to his work as a career coach and executive coach, David does business presentation skills coaching for executives and has more than 10 years of corporate experience working as a public relations professional with top executives and senior-level management for international companies including Sony Pictures Entertainment and Vivendi Universal Interactive Publishing North America. David is a member of the MBA Career Services for Working Professionals Alliance. He received his B.A. from the University of Wisconsin-Milwaukee, attended graduate school at UCLA, is certified in individual and organizational coaching from the Hudson Institute of Coaching and holds a Certification in General Management from UCLA Anderson School of Management's Executive Program.