Planning Committee Members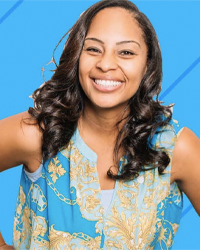 Britanny Lewis-Porchia
AMG Leadership Conference, Co-Chair
Britanny Lewis-Porchia began her service to UCLA in 2007 and is currently the Assistant Director for UCLA's Early Academic Outreach Program.  She is regarded as a key contributor in the field having served for more than 20 years.  Britanny has a great passion for her work in the community changing the lives of many by providing access to academic/financial aid advising, mentoring, campus tours and more to first generation, under-represented prospective students.  Britanny is a forward thinker who values team building, motivating others, increasing diversity and inclusion, cultivating professional development opportunities, and finding ways to work smarter rather than harder. In addition to her academic hat, Britanny is a wife, to her adoring husband of 20 years, and a mother to 4 beautiful children Alexa, Madison, KJ III and Abigail Sky.  Britanny's favorite hobbies include going to church, baking (Brit's Cookies, pies, and more), spending time with loved ones, listening to music and Pre-COVID Activities: watching movies (collecting movie tickets), going to plays, traveling (collecting postcards and keychains), and dining out (a dessert foodie).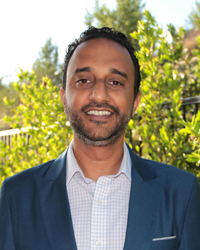 Sim Grewall
AMG Leadership Conference, Co-Chair
Sim has been with UCLA for 13 years and currently serves as the Communications Lead for UCLA Business & Finance Solutions. For the past ten years, Sim has been immersed in many areas: corporate communications, e-learning, web/graphic design, media development, branding, event planning, speech writing, and team-building, which has been crucial while working remotely. When he's not silently correcting your grammar, he spends his time playing the drums, taking photos, and uploading videos of his kids' misbehavior. AMG's Special Projects Coordinator role is ideal for Sim to channel his creative talents toward professional development at UCLA.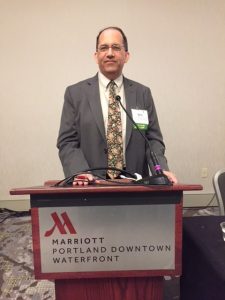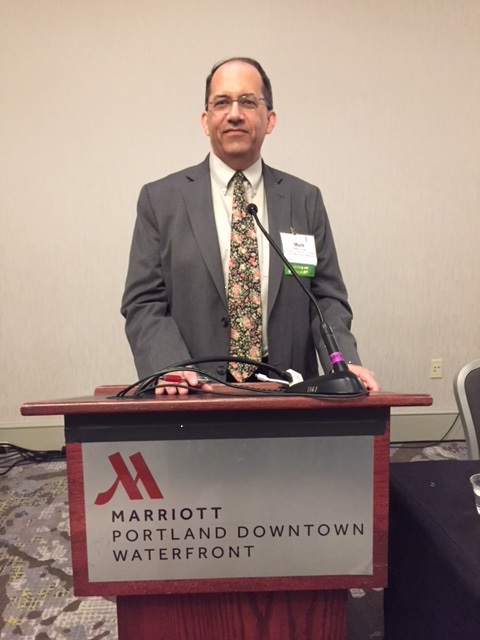 Mark Lucas
Mark Lucas serves as Chair of the UC Systemwide Administrative Management Professionals (UC AMP). He previously served as Chair of the UCLA campus Administrative Management Professionals (AMG). In his day job, he is the Chief Administrative Officer for the Departments of Neurobiology and of Computational Medicine at the David Geffen School of Medicine at UCLA. Mark has been with the University for 30 years in a variety of administrative and management capacities. He has a background in business from both USC and UCLA Anderson. His professional interests include mentoring, training, research administration, and general management theory.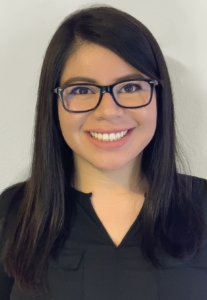 Ashley Pech
Ashley is currently an Accountant in the Extramural Fund Management department, in which she is responsible for the financial stewardship of sponsored research funds. Having graduated from UCLA in 2016, she is happy to still be part of the campus network as a staff member. Go Bruins! As the AMG Events Coordinator, Ashley is excited to work on different initiatives and events to foster professional development for all UCLA employees. She enjoys spending time with her family, playing video games with her son, and eating delicious food.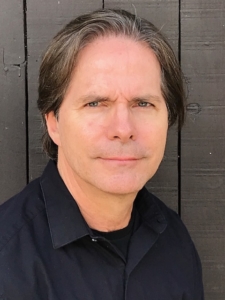 Steve Sherwin
Steve is the Help Desk Support Specialist with the Graduate School of Education & Information Studies. He began his career at UCLA twenty years ago at the Bruman Map Collection, in the Young Research Library. He then started his career in Information Technology working on the web pages for the Powell Library. Steve was promoted to Programmer Analyst at the UCLA Lab School assisting their student body of 450 students and 100 staff. He is delighted to bring his skills to AMG where he has volunteered for the last 2 years.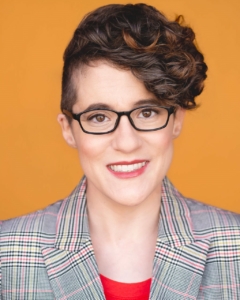 Sylvia Condro
Sylvia Condro joined UCLA IT Services in 2010. She is currently a Slack Administrator for UCLA's Slack Enterprise Grid and coordinates intradepartmental communications and engagement. Sylvia's experience includes project managing the Feedback Huddles workplace improvement initiative as 2019 Chair of IT Services' Staff Advisory Group. She has been recognized as IT Services' Employee of the Month twice. Sylvia is certified in Human Resources Management, UC People Management, and Administrative Support. Her passions include public speaking, reading science fiction, and sharing how synesthesia colors her world.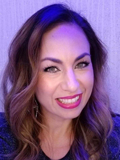 Brenda Graciano
Brenda came to UCLA Corporate Financial Services in 2013, and currently serves as part of the Treasury Services Management team. Over the past several years, her role has expanded in various spectrums from operations, payment card management, systems implementations, organizational change management and much more. She is excited about the opportunities offered by AMG, Staff Assembly and other campus development programs, including UCLA's Professional Development Program, from which she graduated in 2019. In her spare time, she likes to spend time with her loved ones, outdoor activities and volunteering.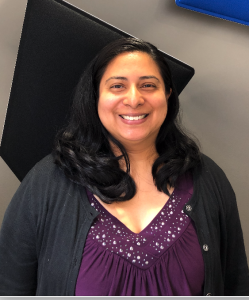 Yadira Cano
Yadira Cano is the Budget and Administrative Services Manager for the Registrar's Office. Yadira also manages the Student Affairs Information and Research Office (SAIRO), Student Affairs Information Technology (SAIT) and Dashew Center for International Students and Scholars (DCISS) and has been with the UCLA for almost 15 years. Her responsibilities include maintaining the departmental budget and finances also with making sure everyone has the tools they need to provide excellent customer service to the UCLA community. Yadira recently graduated from California State University, Northridge (CSUN) with a Bachelor of Arts in Anthropology. She has also started her graduate studies to get her MBA with a Concentration in Project Management from Louisiana State University – Shreveport. Yadira is encouraged daily by her husband and their two beautiful bulldogs. In her free time Yadira enjoys spending time with her family, photography, gardening and painting.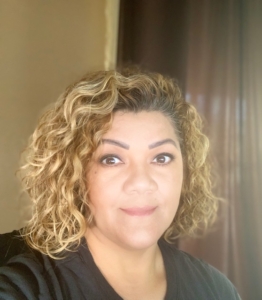 Nancy Velasquez
Chief Administrative Officer at the Institute for Research on Labor and Employment, which is part of the Social Sciences division under the College of Letters and Science. Nancy has worked at UCLA over 20 years, in various administrative roles from Fund Management, Operations, Finance, and Management. She has been involved with AMG for several years, and enjoys collaborating with members to achieve opportunities for professional growth and development. As a lifelong learner, she has a strong belief in professional development, along with mentoring others to strive for a greater success. Nancy finds her balance with inspirational reading, strength training, and HIIT fitness.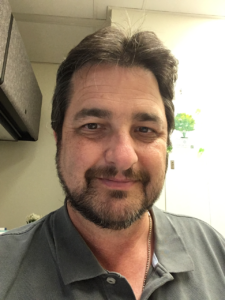 Brendan Bellina
Brendan Bellina is a Lead IT Architect in IT Services. He has over two decades of experience in Higher Education Information Technology and has been at UCLA for five years. He is also the chair of the UCLA Sustainability Committee Green IT Taskforce.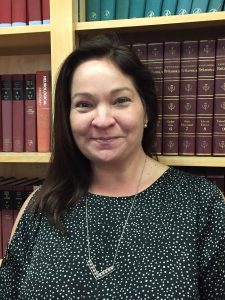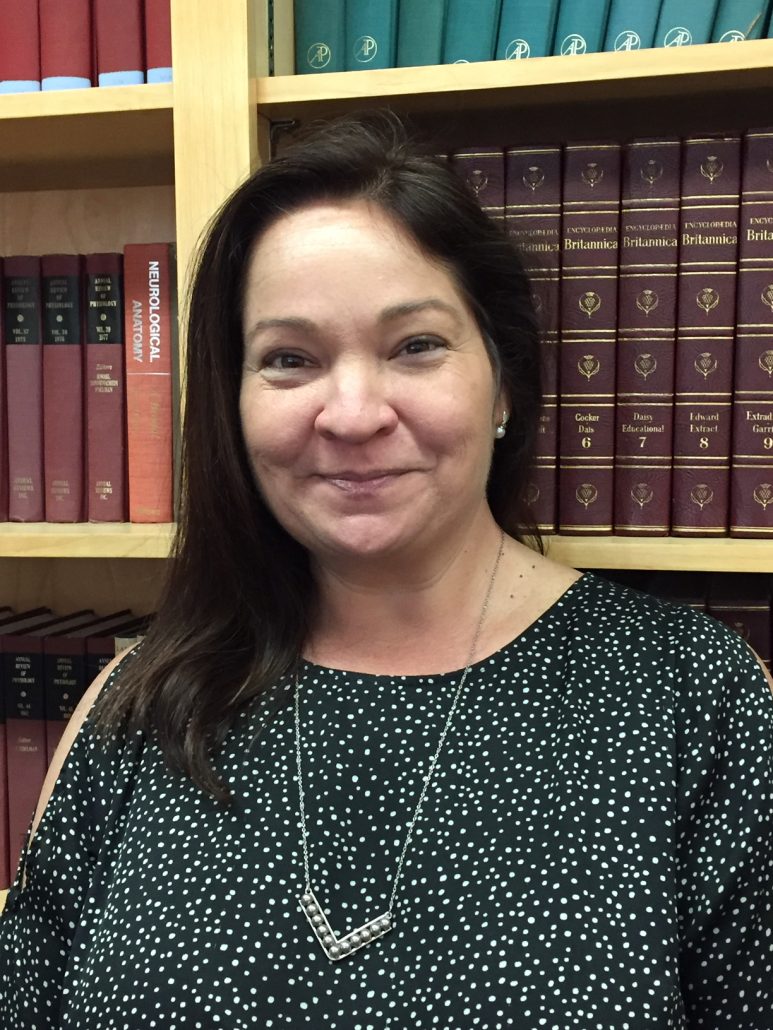 Maureen Forman
Maureen Forman started working a UCLA in 2005 when she was hired by UCPD.  She was asked to consider joining the equally exciting world of Corporate Finance in 2007.  Maureen's international upbringing (due to her parent's foreign service) afforded her an opportunity to embrace cultural diversity and new experiences from a young age. She has drawn upon those experiences, bringing nothing less than empathetic, exceptional service to students, faculty, and staff at UCLA and beyond.  Maureen is an animal lover, and a true philanthropist at heart.  Maureen is often found volunteering in her spare time, and has hosted many functions at her farm, Willow Dell Equestrian Center, in Senoia, Georgia.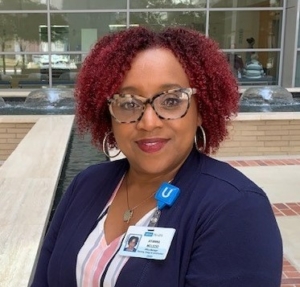 Ayanna McLeod
Ayanna McLeod is the Office Manager for the department of Real Estate | Planning, Design & Construction at UCLA Health. Ayanna has worked in various administrative roles for the Health System and the David Geffen School of Medicine. Meticulous and task-driven, she was recently recognized for her 25 years of dedicated service at UCLA. Ayanna earned a B.A. in Child Development from California State University, Northridge. She is married and a proud mom to her 13 year old daughter and fur baby named Teddy. She enjoys serving at church, listening to music, and watching sports.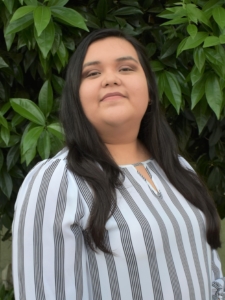 Lily Hernandez
Lily Hernandez is currently the Payroll and Personnel Manager at the Institute for Research on Labor and Employment (IRLE). She is a first generation college graduate, and began her professional career in 2018 as the Operations Manager at IRLE. Within this role, she executed an international conference and managed the department's colloquia series among other events. She transitioned to her current role in 2020, and is excited to grow within this position. Lily served on the 2020 AMG conference committee and is thrilled to continue her involvement with AMG. During her spare time, Lily enjoys watching documentaries, scrapbooking and spending time with her loved ones.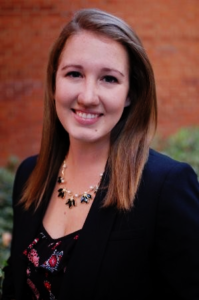 Emily Kraus
Emily Kraus is currently the Senior Assistant Director of Admission, CRM, in the UCLA Office of Undergraduate Admission. She leads the CRM unit and is responsible for technical strategy and management of outreach and communications for prospective and admitted students. Emily is also a member of the Enrollment Management division's Admission Marketing Group and supports divisional community outreach programs. Other campus initiatives she has been involved with include the AMG Branding and Marketing Committee, Bruin Day, and Michelle Obama's College Signing Day event. Her experience at highly selective institutions includes marketing strategy, event planning, program management, CRM implementation, and learning design. She is currently the inaugural president of Northwestern University's Student Leadership Council for the Master of Science in Information Design & Strategy program.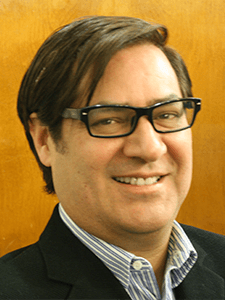 Chris Cabrera Thompson
IT Manager at UCLA Lab School, a partnership school with the UCLA Graduate School of Education & Information Studies. Chris provides technology support for faculty, staff, students and parents. He is a key contributor to the managing UCLA and Lab School technology since 2015.