Chancellor Gene Block
Chancellor Gene Block became chancellor of UCLA in August 2007. As chief executive officer, he oversees the university's three-part mission of education, research and service.
He has defined academic excellence, civic engagement, diversity and financial security as top priorities for his administration. A champion of public universities, his dedication to access and affordability has enhanced UCLA's position as a national leader in enrolling undergraduates who are Pell Grant recipients, come from underrepresented groups and go on to become first-generation college graduates.
Under Chancellor Block's leadership, UCLA has been named the number one public university in the United States, has grown its profile internationally and receives $1 billion annually in research grants. In one of the largest capital campaigns ever undertaken by a public university, UCLA surpassed its $4.2 billion Centennial fundraising goal more than a year ahead of schedule.
An expert in neuroscience, Chancellor Block's current research focuses on the effects of aging in the nervous system and how it impacts biological timing in mammals, including humans. He holds faculty appointments in psychiatry and biobehavioral sciences in the David Geffen School of Medicine at UCLA and in integrative biology and physiology in the UCLA College of Letters and Science.
Michael Beck
Michael J. Beck began his UCLA service as the Administrative Vice Chancellor in March 2016.  With senior management responsibility for a broad spectrum of administrative, operational and service units in UCLA Administration, he is responsible for developing policy, monitoring compliance and overseeing campus operations in the following areas: Business Transformation Office; Campus Human Resources; Central Ticket Office; Environment, Health and Safety; Events and Transportation; Facilities Management; Financial and Organizational Services; Housing and Hospitality Services (including student and faculty housing, dining services and UCLA conference centers); Information Technology Services;  UCLA Police Department; and the recently established PreK-12 Programs and Schools. UCLA Administration has an annual operating budget of nearly $900 million and more than 5,200 employees.
Since he arrived in 2016, Mr. Beck has led initiatives focused on enhanced campus safety and security programs, service enhancements, operational efficiencies, customer-centric service, system automations, strong fiscal management and an expansion of 5,200 new beds of student housing.
Prior to arriving at UCLA, Mr. Beck served as the City Manager for the City of Pasadena (2008-16) with responsibility for the overall operation of the city's government and an annual operating budget of approximately $685 million.
Lubbe Levin
Lubbe Levin first joined UCLA in 2002 as Assistant Vice Chancellor, Campus Human Resources and was promoted in 2007 to her current role as Associate Vice Chancellor. She is responsible for providing strategic and policy leadership for the full range of human resource programs and policies at the campus. During 2014 and 2015, in addition to her campus responsibilities, she also served as Interim Chief Human Resources Officer for the UCLA Health Sciences.
Prior to coming to UCLA, she held key positions at the UC Office of the President including service as Assistant Vice President—Human Resources, with system-wide responsibility for compensation programs, staff affirmative action/EEO, employee & labor relations, personnel policy, and training and development. She did groundbreaking work in such areas as labor relations policy, incentive and recognition plans, diversity initiatives, and led efforts to restructure the human resource policy system. Between 1991 and 2001, she also served as program director for the University of California Management Institute. Dr. Levin received her Ph.D. and M.A. degrees from UC Berkeley and completed her undergraduate degree with Great Distinction at Stanford University, spending her senior year at the Université de Nantes in France. Her academic background includes serving on the faculty at Washington University in St. Louis.
Kelsey C. Martin
Kelsey C. Martin, M.D., Ph.D., is Professor of Biological Chemistry and Professor of Psychiatry and Biobehavioral Sciences at UCLA, where she also serves as Dean of the David Geffen School of Medicine. In her role as Dean, Dr. Martin leads over 12,000 faculty, staff and trainees at an organization with an annual budget of $2.4B. Under her leadership, the school is focused on bridging traditionally disparate disciplines to translate scientific discoveries into life-saving cures, understand and address health care injustice, and train the next generation of medical and scientific thought leaders.
Dr. Martin's career path has uniquely prepared her to tackle medicine's most pressing challenges. After receiving her undergraduate degree at Harvard University, she served as a Peace Corps volunteer in the Democratic Republic of Congo. She then entered the MD-PhD program at Yale University and went on to do her postdoctoral training with Nobel Laureate Eric Kandel at Columbia University. Dr. Martin joined the UCLA faculty in 1999, and over the last 20 years her lab has made groundbreaking discoveries on the biology of memory. Dr. Martin is a member of the American Academy of Arts and Sciences and the National Academy of Medicine.
Alfred E. Osborne, Jr.
Senior Associate Dean and Professor of Global Economics, Management, and Entrepreneurship at the UCLA Anderson Graduate School of Management, and Faculty Director of the Harold and Pauline Price Center for Entrepreneurship and Innovation. He recently served as Interim Dean of the Anderson School of Management.
Dr. Osborne currently serves as a Director of Kaiser Aluminum, Inc., Wedbush Capital, and the First Pacific Advisors (FPA) Family of mutual funds. His non-profit affiliations include; serving as Chair and Trustee of Fidelity Charitable, a trustee of Harvard-Westlake School and a director or the Los Angeles Police Memorial Foundation.
He served for many years on corporate boards of Times Mirror Company, US Filter Corporation, Greyhound Lines Inc., First Interstate Bank of California, Nordstrom Inc. and K2 Inc., among others. As an economic fellow at the Brookings Institution and an SEC Fellow, he directed studies at the commission that contributed to changes in Rule 144, Regulation D, and other exemptive requirements to the securities laws designed to lower costs and improve liquidity and capital market access to venture capitalists and emerging growth firms alike. He served as Governor of the Investment Company Institute and the National Association of Securities Dealers Inc. and advisor and consultant to several other business organizations.
Dr. Osborne was educated at Stanford University where he earned a B.S. in Electrical Engineering, an MBA in Finance, an M.A. in Economics and a Ph.D. in Business Economics.
Robin D. Johnson
Robin D. Johnson, Ph.D., earned her doctorate in Organizational Behavior at Harvard. She wrote an award-winning dissertation on diversity, work-life balance and empowerment. Her other degrees are in International Relations, World History, and Psychology. She integrates her research-education with her professional experience in her multicultural leadership development programs. She is a keynote speaker, executive educator, business school faculty, author and coach working with people-managers and leaders in major corporations, non-profits, and academia. She continues to work with UCLA Anderson and UVA-Darden and is a visiting professor with Oz-U in Istanbul. Before graduate school, she worked overseas in international finance with Chase, McDonald's, and Lloyds. As part of her work-life balance, she is a dancer, developer of Cardio-Tribal Style dance, director-choreographer of Zaltana, and a founder of the Desert Dance Collective in southern California.
Nancy Chen
Nancy builds talent strategy aligning higher education organizational culture and people to business strategy. With knowledge and understanding of higher education organizational development and current workforce challenges, she implements talent development leading practices that enhance employee engagement and contributions. She has over 19 years of public and private higher education experience working with staff, faculty, and students specializing in leadership and management, organizational and talent development, change management, performance management, coaching and communication, conflict resolution, and diversity awareness. Nancy holds a Masters in Higher and Postsecondary Education Administration from the University of Michigan and a Bachelor's in Business Administration and Accounting from the State University of New York at Buffalo.
Kim Congdon
Kim Congdon is the Global Vice President of Human Resources and Talent Management at Herbalife Nutrition. She previously held the title Chief People Officer at Fullscreen Inc, and Managing Director/Chief Human Resources Officer for The Academy of Motion Picture Arts and Sciences. She was responsible for leading Human Resources as well as the Academy's Foundation including, leadership of the Operations team, Strategic Planning, Programming, Education, the Margaret Herrick Library and the Academy's Film Archives. Ms. Congdon was brought in to introduce best practices to a newly chartered organization with the ambitious goal of creating the world's only major museum dedicated solely to motion pictures. In an organization that was tied to its traditions including typewriters and 3×5 index cards, change needed to be managed swiftly, but in a way that retained its excellence. Ms. Congdon implemented a wholesale change in health and welfare benefits as well as retirement benefits. She also developed and implemented a new organizational structure and is leading the initiative to create the organizations first ever vision, mission statement and strategic plan. She also put in place leadership development programs, performance management systems and incentive programs. None of which had previously existed.
Prior to assuming her current role, Ms. Congdon served as the Regional Vice President, Human Resources for Time Warner Cable with responsibility for over 9,000 employees. During her tenure, Ms. Congdon reorganized Human Resources from 5 separate divisions to a regionalized structure. As a member of the integration team for two mergers, she helped combine the cultures and workforces of Adelphia and Comcast with Time Warner, overseeing workforce reductions and employee transitions. She developed and implemented a plan to increase employee satisfaction that included new benefits programs, employee training and career path planning, leadership development and succession planning. In the area of process improvement, she was responsible for initiatives which resulted in reducing operating costs by 10%.
Ms. Congdon's previous experience includes senior Human Resources positions in technology start-ups such as e-Policy and Ortel (which later became part of Lucent) as well as a global entertainment role with Sony Pictures.
She has a BS in Psychology and Communications from Emerson College in Boston and is a graduate of the Advanced Human Resources Management Program at the UCLA Anderson School of Management.
Megan Eigenbrod
Megan Eigenbrod is the Training and Professional Development Program Manager for UCLA Campus Human Resources where she is responsible for the design and delivery of professional development workshops, as well as providing individualized career coaching for administrative staff.
David Fuller
David has spent more than two decades as a learning & development professional focusing on leadership development, software training, and leveraging dynamic new employee orientations to engage and retain employees.  He has worked across industries including entertainment, finance, health care, and social services.  Prior to joining UCLA, he held training leadership positions for organizations such as GMAC Home Services, Bluebeam Software, and Volunteers of America Los Angeles.  He has a master's degree in Humanities from California State University, Dominguez Hills and a bachelor's degree in Mass Communications from Central Washington University.
Caroline Kong
Caroline Kong is the Instructional Technology and eLearning Manager at Social Sciences Center for Education, Research, and Technology. It is a long title, but this reflects the kinds of collaboration she does with the 500 faculty and teaching assistants in the Social Sciences division. With more instructors wanting to incorporate technology in their teaching, Caroline finds the challenge exciting, but also looks for inspiration among her colleagues.
Caroline is currently serving as the chair of the Standards and Practices Group for the Common Collaboration and Learning Environment (CCLE). Her team also runs the second instance of CCLE Moodle for the division, so her work puts her in the center of faculty and TAs looking to engage students with their learning.
Brad Lamm
Author, teacher & interventionist known for helping families change, Brad has managed +1000 interventions, presented to UK's Parliament and served the Association of Intervention Specialists board. Brad founded the sub-acute trauma program Breathe Life Healing Center, created & produced the 8-part docu-series Addicted to Food with Oprah Winfrey and conducts clinical trainings worldwide. Brad co-authored California SB1228 in 2019, signed into law to increase access to care and tighten healthcare ethics.
He has written seven books, including Quit Vaping: Your Four Step, 28 Day Program to Stop Smoking E-Cigarettes & How to Help the One You Love: A New Way to Intervene. Brad owns & operates intervention.com, helping thousands of families find help every month.
Mike Lee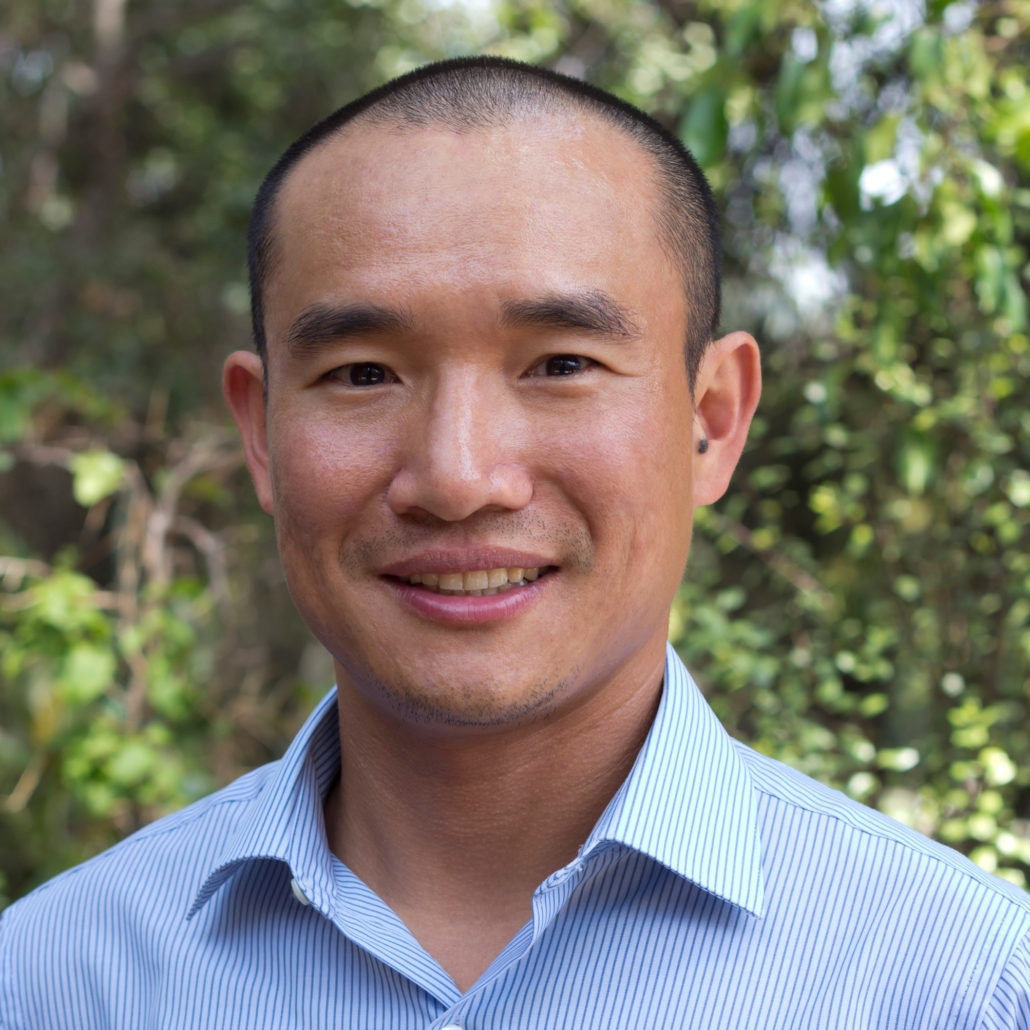 Mike Lee is the Associate Director at UCLA Social Sciences Center for Education, Research, and Technology (SSCERT), an organization dedicated to providing technical and computing services to faculty, staff, and students in the Social Sciences Division.  Mike is also a founding sponsor of UCLA BruinTech (http://bruintech.ucla.edu), a group of Bruin technologists focused on knowledge sharing and community service.  Over the years, Mike has also volunteered in various capacities for UCLA Staff Assembly (http://staffassembly.ucla.edu).  His roles with SA include serving as President, VP of Outreach, VP of Special Projects, 5K race director, and staff representative to the John Wooden Center Board of Governors.  Overall, Mike has over 23 years of experience working at UCLA beginning at the Biomedical Library, the Department of Sociology, and then SSCERT, including temporary appointments with UCLA Extensions and the Office of Information Technology.  He is a Bruin and a cohort of the UCLA Professional Development Program.  After work, Mike can likely be found running the perimeter, swimming at Sunset Rec, or spinning outside of his office. 
Meena Muthaiya
Meena Muthaiya is a Tech PM for Opus & a project manager of PaaS applications team in IT Services department which serves as a central organization that provides IT Support for select campus departments. With about 20 years of service at UCLA IT Services with progressive responsibility, Meena actively participates in AMG, BruinTech, and Staff Assembly, and is willing to serve the community. During her IT Services tenure, she worked on the Admissions and BAR & Consolidated Billing projects teams where she gained knowledge on Student life. She took a chance and joined a team that was implementing a new Faculty review process, an information system that moved to digital from the paper process. This enhanced her knowledge on the Faculty side of the campus as well. She also along with other passionate members implemented Agile methodology, her team empowered individuals and the project to shorten the release cycles to production. The Opus team is now a high-performance team. This Faculty Information System constantly receives input from stakeholders, campus users, and incorporates them as part of the development cycle. Meena has completed the Supervisory & Management series and is an MEP program alum. She is very active in sports like Volleyball and contributes to the community to lead events and has also served on the HOA board for about 15 years. She lives in Westwood area and in her own ways she believes living close to where you work is a way to help reduce carbon footprint and the family follows the same. You may see her in the fitness club and around Westwood.
Andrew Ortiz
Andy Ortiz is a talent and change management expert dedicated to building organizational strength by fostering a high-performing, talent-driven culture. He is responsible for the strategy and implementation of systemwide human resources policies and programs. As a trusted adviser to colleagues on the executive team, Ortiz is relied on to ensure that policies and programs align with Cedars-Sinai's mission, vision and goals.
Ortiz has held leadership roles in a variety of fields, including healthcare, entertainment and financial services. Before joining Cedars-Sinai in 2016, he served as Health Net's senior vice president and chief people officer, responsible for strategy, policy development and administration of all aspects of human resources — including compensation, benefits, performance evaluation and rewards, staffing, equal employment and diversity, leadership and talent development, organization effectiveness and change management. Prior to that, he was senior vice president of Organization Effectiveness at Warner Bros. Entertainment Group.
His community activities include serving on the board of directors of The Point Foundation and on the Southern California Advisory Board of The Hispanic Scholarship Fund.
Ortiz earned a bachelor of arts degree in speech communication from California State University, Fullerton, and a master of arts degree in organizational leadership from Woodbury University. He is a certified executive coach from the Hudson Institute of Coaching and a member of the International Coaching Federation.
Jonathan Perkins
Mr. Perkins joined UCLA in the Fall of 2019 as Special Assistant to Vice-Chancellor Kang and is a member of the BruinXTeam. Before joining UCLA, Johnathan served within the Office of the General Counsel at Harvard University. During the first few years of his legal practice at a Philadelphia-based law firm, he worked as an associate in higher education. In addition to these positions, Johnathan has also served as a regular consultant, writer, and speaker on issues of equity, diversity, and inclusion. Johnathan received his B.A. magna cum laude from Temple University and J.D. from the University of Virginia School of Law.
Donna Salvo
Donna Salvo has been with the University of California since 2010 and appointed as Executive Director, Systemwide Talent Management in 2012. Responsible for the initiatives related to Systemwide strategies and programs which include attracting, hiring, deploying, developing and retaining talent. Her focus is to lead and identify best practices in a systemwide integrated talent management function that enables employees to succeed by strengthening the connections between the employee and their opportunities at UC.
Known for her expertise in aligning strategies to attract key talent, improve performance, drive leadership effectiveness and employee engagement. She is passionate about advancing the disciplines in talent management by creating positive experiences that resulted in sharing her insights at 2011, 2012, 2013 LinkedIn Talent Connect, 2016 & 2017 Perspectives, 2017 HCI, 2018 Argyle, CUPA and CLO conferences. She serves as a thought leader and talent management innovator which was recognized in 2016 and 2017 with "creating an impact in Higher Education" an award from Skillsoft/Sum Total. She and her team were also recognized with the Talent Management Bronze award for transformational work in organizational learning and development at the 2017 CLO Symposium+PLUS event.
Programs she is involved with include the creation of the UC Systemwide Job Board and deploying LinkedIn tools to help UC's Talent Acquisition groups in utilizing social media. Creation of the Systemwide Talent Management Consortium to deliver programs that create a cultural synergy across UC. Highlighted programs she and her team have delivered are UC Management Development Program, UC-CORO Systemwide Leadership Collaborative, UC People Management Series and certification which includes Hiring for Success, Onboarding and Performance Management, Managing Implicit Bias and most recently the annual UC systemwide People Management Conference supporting the development of UC's 46,000 people managers.
Prior to joining UC, she held the position of Vice President of H.R. Operations for AAA and other top human resources positions over her 20+ years of experience for organizations such as Wells Fargo Bank, Citigroup, Palm Inc., Hexcel, ADP, Transamerica, and Colgate-Palmolive.
Deepika Sharma
Deepika Sharma is an Investigator at the University of California, Los Angeles where she impartially responds to and investigates complaints of discrimination, harassment, retaliation, and sexual violence in compliance with University policies as well as applicable State and Federal laws. Her role includes developing and prepare investigation reports, which contain determinations of policy violations, leading effective alternative resolutions, providing expert subject-matter consultation and guidance to University community members and conducting training on sexual harassment, discrimination, and inclusion to employees and supervisors. Prior to joining UCLA, she was a Senior Attorney in the Homelessness Prevention Law Project at Public Counsel, the largest pro bono firm in the US. She developed Public Counsel's dedicated affirmative housing litigation unit. She served as the lead attorney in a multi-building Fair Housing Act case, Martinez v Optimus, challenging the discriminatory harassment and predation against tenants that flourishes in gentrifying neighborhoods. Ms. Sharma also worked on impact litigation cases aimed at racial equity and access to benefits for people with disabilities. In her years of practice, she had represented several hundred tenants and conducted several bench and jury trials. Prior to joining Public Counsel, Ms. Sharma was the Supervising Attorney at the Eviction Defense Network in Los Angeles. She began her career as an associate in the Litigation Department of Morrison & Foerster's Los Angeles office. Ms. Sharma also spent a year in Phnom Penh, Cambodia working for the Extraordinary Chambers in the Courts of Cambodia, also known as the Khmer Rouge Tribunals. She earned her J.D. from the University of California at Berkeley, School of Law in 2007. While in law school, she was a clerk for the East Bay Community Law Center in the housing unit and for the Legal Aid Foundation of Los Angeles in the Torture Survivors Unit. Ms. Sharma earned her B.A. degree in Mass Communications from UC Berkeley in 2000, where she graduated with Highest Honors.
Ellen Sheehan
Ellen Sheehan is Executive Director of HARRT at UCLA, the Human Resources Round Table.  The HARRT organization is part of the UCLA Institute for Research on Labor and Employment (IRLE).  HARRT connects Chief Human Resources Officers and their companies to the University and the business community at large through education, research and collaboration with the UCLA community.
Prior to joining HARRT at UCLA, Ellen was the Senior Vice President Human Resources, at Princess Cruises with responsibility for all land-based and shipboard human resources functions for the company, including global talent management, total rewards, learning and development, employee relations, global payroll, employee engagement, well-being and communications. Ellen supported approximately 30,000 Princess employees in multiple U.S. and worldwide locations.
Prior to joining Princess Cruises, Ellen was Vice President, Human Resources, at California Federal Bank where she had responsibility for all aspects of Human Resources.
Ellen earned her Bachelor of Arts and Master of Science degrees from University of Southern California, and Master of Business Administration from Loyola Marymount.
Margaret Shih
Margaret Shih is the Associate Vice Chancellor, BruinX, within UCLA's Office of Equity, Diversity and Inclusion, and is also a Professor in Management and Organizations at the UCLA Anderson School of Management. Her research focuses on the effects of diversity in organizations. In particular, she focuses on social identity and the psychological effects of stereotypes, prejudice, discrimination and stigma in organizations. Prior to joining the faculty at the Anderson School of Management at UCLA, Professor Shih served on the faculty at the University of Michigan for 8 years, and also worked at the RAND Corporation. She served on the executive committee for the International Society for Self and Identity, on the board for Society for the Psychological Study for Social Issues, and was a consulting editor for the Journal of Personality and Social Psychology and Personality and Social Psychology Bulletin. She was also an editor for the special issue of the Journal of Social Issues. She has received fellowships and grants from the National Science Foundation, National Institute of Mental Health, Social Sciences and Humanities of Research Council of Canada, John Templeton Foundation and the Robert Wood Foundation.
Sherry Wu
Sherry Wu is an assistant professor of Management and Organizations, and Behavioral Decision Making in Anderson School of Management at UCLA. She has her Ph.D. in Psychology & Social Policy from Princeton University and her B.A. in psychology and economics with the highest honor from the University of Virginia. Sherry Wu's research is concerned with group influence over long-lasting behavioral changes, and decision processes under resource disparity and social inequality. She uses large-scale field experiments to study efficient management practices in organizations across cultures. She has published in Organizational Behavior and Human Decision Processes, Cognition, Brain & Behavioral Sciences, among other journals.
Mits Yamahata
Mits Yamahata is the IT Director of Client Services at the UCLA Luskin School of Public Affairs, managing the IT Support/Services group that provides the daily support of everything technical including all computing and support services for staff, faculty and students within the organization.  Mits has been with UCLA for over 19 years bringing his technological experience to departments such as the School of Public Policy and Social Research, UCLA Business and Administration Services, CTS, UCLA IT Services and Bruin OnLine. Mits has participated in the UCLA Professional Development Program and is also a current active member of the Campus Systems Group. After work, Mits is a BHIP'er (Bruin Health Improvement Program), and works out regularly on campus with colleagues and friends.
Alberto Alquicira
Alberto has been the Architecture and Urban Design IT Director for the past 3 years. He's a Bruin Alumni and has gained institutional IT knowledge through various roles the past 14 years at UCLA. Alberto held the President position for the Helpdesk Consortium in which he aided in the rebranding transition to the current Bruintech group. He's maintained campus involvement through many years of Staff Assembly Board positions including Historian, VP of Development, and VP of Communication and has developed his leadership and network through campus programs such as PDP (Professional Development Program).