AMG 2019 Conference handouts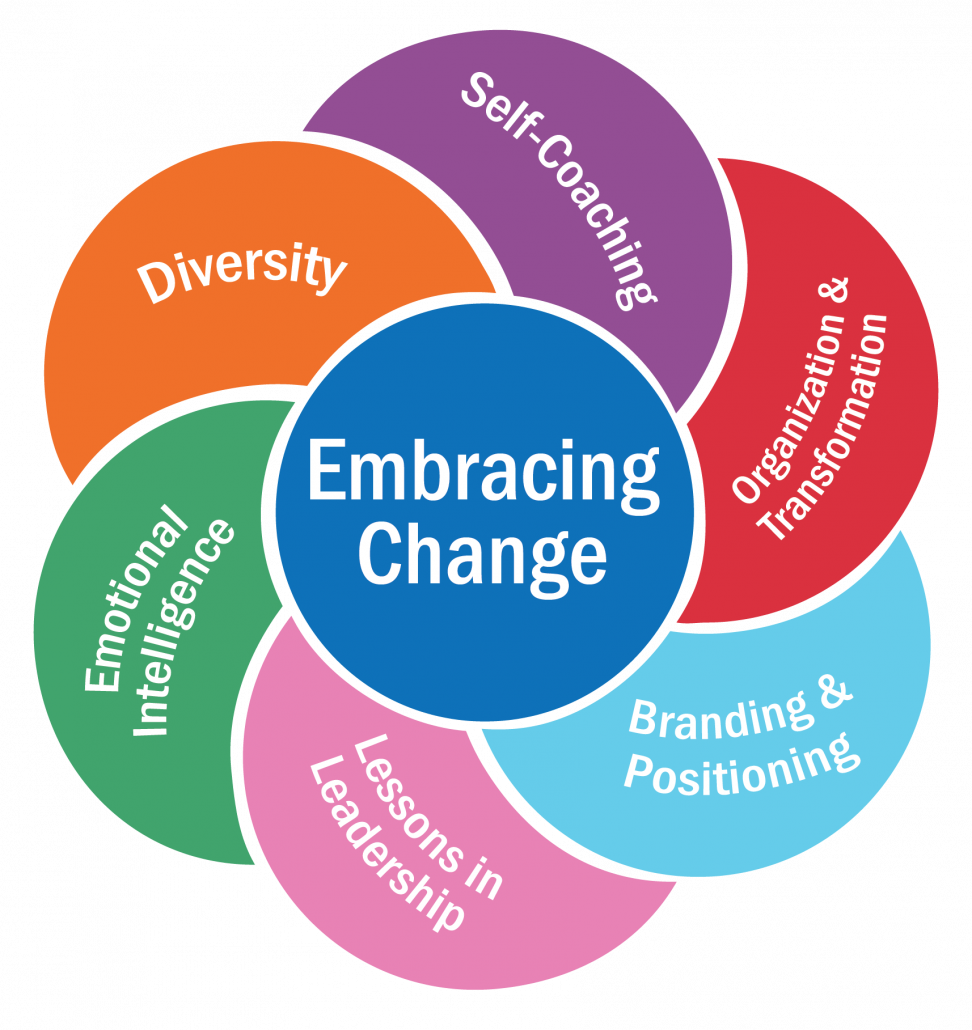 April 12, 2019
UCLA Luskin Center
Session Description
Leading in a Changing Environment
Pamela Brown, Vice President of Institutional Research and Academic Planning (IRAP) at the UC Office of the President
Reflecting back on the last 100 years, UCLA has continued to grow, evolve, and succeed.  Through its researchers and their groundbreaking discoveries, the cultivation of the arts and accomplishments of athletes, the top-tier medical centers that care and cure our citizens, and the education of students and achievements of alumni – UCLA has changed lives for the better.Today, California is the fifth largest economy in the world, but struggles with homelessness, growing poverty and income inequality, along with emerging threats of climate change, a future recession and the next pandemic.  Our state needs the University of California, and UCLA in particular, to address these challenges and keep the California dream alive.  And UC needs the dedication and expertise of its staff who run our institutions and the managers who lead them to make that possible…
It's Not Personal: Lessons Learned from Leading Organizational Change
Yolanda Gorman, Senior Advisor to the Chancellor for Strategic Initiatives
Leading an organization through change has a significant impact on the leader, the employees, and the organization itself. The talk describes lessons learned from managing change in a troubled organization.
Unconscious Bias: What You Don't Know Might Hurt You
Chandra Bhatnagar, Director of Staff Diversity and Affirmative Action/Equal Employment Opportunity Compliance
Miguel Unzueta, Professor of Management and Organizations, UCLA Anderson School of Management
Lillie Hsu, Co-Director, Policy & Training Coordinator, Discrimination Prevention Office of Equity, Diversity & Inclusion
This panel will explore unconscious or implicit biases and how it can play into our everyday actions and behaviors. How our own mind can be distracted and lead us away from our intentions to be fair. We will lay out the basic contours of implicit biases and its implications along with examples.
Don't Build your Performance Management House on Quicksand: The Missing Link, Redefining Human Intelligence for the AI Era.
Vicki Shillington, Chief Happiness Officer, ThinqShift
The speed of change is expected to increase exponentially in the coming decade with the introduction of artificial intelligence, robotics and automation. Simply put, anything that can be boiled down to an algorithm will be automated.  However, it's not all doom and gloom, it is thought that about 65% of jobs that kids in kindergarten will do have not yet been invented. Future jobs will require us to redefine human intelligence for the AI era.The 4 Intelligences:
IQ-Intellectual Horsepower—> analytical solving
EQ-Emotional Intelligence —>relating to people
EF-Executive Functioning—> action orientated and high throughput
CQ-Curiosity Intelligence —> ability to envision, create and innovateIn this workshop we will delve into the 4 intelligences required for the AI era, discover how to become comfortable with not knowing how our world is going to change AND learn how to be successful in the AI era.
Morning Session
Branding and Positioning Yourself for What's Next in Your Career; Research, Networking and Packaging
Robin Ludewig, Senior Director of Talent Acquisition and Workforce Planning and Interim Director of Learning and Organizational Development for UCLA Health
Have you taken time to identify your personal brand and how that ties into your career aspirations and goals? Whether your answer is "yes" or "no", this session will provide guidance and tips to introspectively identify your talents as they relate to positioning yourself for an unforgettable career. It is geared to ignite how you think about your career and personal stories intersect throughout your journey.Participants will learn how to identify their personal brand and develop tools to market their message to their network of colleagues and friends.Create and implement a career growth path, while identifying internal and external risks along the way.Attendees will be challenged to analyze their personal stories while also identifying how that is essential to their branding message. They will leave with proactive tips, tools and resources on how to craft a consistent message and market that message to the appropriate audience.
Afternoon Session
Branding and Positioning Yourself for What's Next in Your Career; Research, Networking and Packaging
Anne Dela Cruz, Executive Director of Student Affairs Initiatives and Deputy Director to the Vice Chancellor of Student Affairs
Whether you are a career explorer, enhancer or switcher, this session will provide a framework for incorporating research and networking with creating a career marketing kit. The workshop will include interactive activities where you will engage with other participants. This session is geared to jumpstart how you strategize your personal career development.Objectives
Learn about research tools and resources for career development and job search
Create and practice an elevator pitch/positioning statement
Provide best practices for networking, informational interviews, and job interviews
Discuss what makes a complete career marketing kit (Resume/CV, Cover Letter, References, Portfolio)
Benefits of Attending: Attendees will not only be introduced to career development concepts but will walk out of the session with a working elevator pitch/positioning statement and a checklist of action items.
Stuck in a Rut: Change Your Mind with Self-Coaching
Anna Rodrigues, Professional Coach, Instructional Designer, UCLA IT Services
The mind is a powerful tool in creating and achieving professional and personal goals. Have you ever wondered why your mind locks onto certain details that may cause confusion or inaction? Do you wish you could move past procrastination and take action now? This workshop will define self-coaching and outline the steps to reach the personal and professional goals you desire. Using cognitive-based techniques we will explore the gap between the knowing and the doing, uncover the cause behind your current situation, and develop a plan to create confidence that will guarantee your goals.Participants will learn:
What is self-coaching?
What is causing my current situation?
Why am I stuck in the same pattern?
How do I create habits to reach my goal?
Trends in Human Resource Management: Providing Leadership in Turbulent Times
Lubbe Levin, Associate Vice Chancellor, Campus Human Resources (Moderator)
Chandra Bhatnagar, Director, Staff Diversity and Affirmative Action/EEO Compliance
Rejeana Mathis, Lead Manager, Training and Development
Linda Gaddie, Director, Compensation, Benefits, and Employment Services
UCLA is a great institution with a distinguished history and a bright future that will enrich our city, state, country and the world. The promise of the future is dependent on continuing to attract, train, grow, and retain the best talent in the world. In the midst of unparalleled social challenges, changing workforce demographics, and evolving technologies, UCLA administrative leaders and HR professionals must not just embrace change –they must lead the change as well.The presenters will conduct a panel discussion where each will discuss two (2) key trends that will shape the future of UCLA in their respective areas and the opportunities that leaders across the campus have to adopt and adapt to the emerging issues. They will discuss the implications of trends related to People, Performance, Processes, and Value Proposition.Panel attendees will receive key takeaways (tips, insights, resources, etc.) to help them leverage the forthcoming opportunities and mitigate perceived challenges facing UCLA and the field of public education.
Excelling in a Changing Environment
Reginald Randles, Lead Senior Organizational Development Consultant with UCLA Health Human Resources, Center for Organizational Readiness and Education (CORE)
Is your work environment changing? Excelling in a Changing Environment will introduce you to positive strategies for managing organizational change. This presentation's purpose is to increase your ability to manage organizational change successfully, by developing clear and concise models that help identify competency-gaps and operational impact resulting from change. Ultimately, you will improve your knowledge of how organizational change will affect you and your environment, while also developing tools to excel during change.Objectives
Learn to apply positive strategies for managing organizational change.
Develop a model to identify if technology, processes, people, and/or culture will be impacted because of change.
Identify proactive steps to mitigate "emotional tension" and create "positive tension" during times of change.
Recognize change is an inherent component of organizational structure.
As a result of attending this session, you will:
Increase your personal ability to successfully navigate and manage organizational change.
Improve your ability to identify how organizational change will affect you.
Develop a personal model to help you successfully navigate the sea of organizational change.