Keynote Speakers
Thomas A. Parham
Thomas A. Parham is Vice Chancellor, Student Affairs and an adjunct faculty member at the University of California, Irvine. Prior to these positions, he served as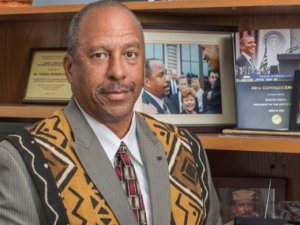 Assistant Vice Chancellor for Counseling and Health Services, Counseling Center Director, and Director of the Career and Life Planning Center at UCI. Before returning to Irvine, Dr. Parham held an appointment on the faculty at the University of Pennsylvania in Philadelphia.
Dr. Parham received his bachelor's degree in social ecology from the University of California, Irvine. He completed his master's degree in counseling psychology at Washington University in St. Louis, and received his Ph.D. in counseling psychology at Southern Illinois University at Carbondale. He is licensed to practice psychology in California.
Since his return to Orange County, Dr. Parham has been an active member of this community and has contributed his talents in the areas of social advocacy, community uplift and youth empowerment. He currently serves as an ad hoc reviewer for the Journal of Black Psychology, and served as a treating clinician for the NFL program for substance abuse.
He also served as chair of UCI's Martin Luther King Jr. Symposium for 10 years, helped charter the Orange County chapter of the 100 Black Men of America, and is a past president of the National Association of Black Psychologists and the Association for Multicultural Counseling and Development. He is also a fellow of both the American Psychological Association and the American Counseling Association. He has also been recognized as a "Distinguished Psychologist" by the Association of Black Psychologists.
For the past 35-plus years, Dr. Parham has focused his research efforts in the area of psychological nigrescence and has authored six books and over 45 journal articles and book chapters in the areas of identity development, African psychology and/or multicultural counseling. He has also produced several videos including Counseling African Americans, Youth and Violence, and Innovative Approaches to Counseling African Descent People.
While serving as Vice Chancellor for Student Affairs at University of California, Irvine, Dr. Parham prides himself in heading a Student Affairs team dedicated to supporting the academic mission of the university, enhancing the co-curricular aspects of student learning, assessing learning outcomes, and promoting opportunities for leadership development and character building among students.Dr. Parham has received numerous honors and awards for his academic contributions and community service.
Shola Richards
Shola is a dynamic keynote speaker, best-selling author, a workplace positivity expert, an award-winning Directo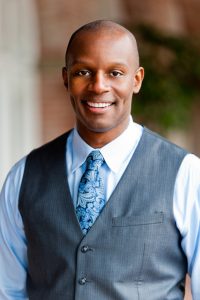 r of Training & Organizational Development for UCLA Health, and a positivity blogger with a passionate worldwide following.
His articles have been read by readers in over 160 countries, and has been featured in the Huffington Post, Forbes, Black Enterprise, Complete Wellbeing India, Business Insider Australia, and in numerous publications all over the world who recognize him as an authority on workplace happiness and engagement.
As a speaker, Shola has shared his transformative message with top universities, Silicon Valley, leading healthcare organizations, the motion picture industry, and in his greatest honor to date, as a keynote speaker for the Department of Homeland Security under the Obama administration—three days before the 15th anniversary of 9/11 (September 2016).
Last, but certainly not least, Shola is a father, husband, identical twin, and a self-professed "kindness extremist" who will not rest until bullying and incivility is extinct from the American workplace.
Susi Takeuchi
Susi Takeuchi joined UCLA Health Sciences in October2015as the Chief Human Resources Officer.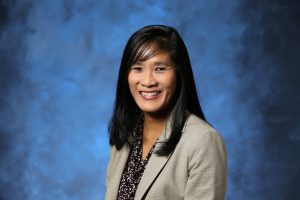 Susi is responsible for planning, developing, implementing and evaluating human resource management and organizational initiatives and programs across UCLA Health, which encompasses the David Geffen School of Medicine and UCLA Health System (hospitals, clinics, practice plan). She assumes a lead role and collaborating with others to ensure that HR programs are integrated and aligned with the overall UCLA Health strategy and business plans. Susi was previously the Chief Human Resources Officer at UC Irvine Medical Center, where she was instrumental in envisioning and implementing a strategic plan for human resources aligned with organizational goals. She has over 25 years of experience in human resources and a proven track record for excellence. Before joining UC Irvine, she held key human resources positions at the Capital Group Companies Global and the Southern California Edison Company. Susi received a bachelor's degree in business administration from CSU Fullerton and a master`s degree in business administration from California State Polytechnic University, Pomona. She is certified as a Senior Professional in Human Resources(SPHR), SHRM –Senior Certified Professional(SHRM-SCP), and Certified Compensation Professional(CCP). Susi has been married to her husband, Duane, for 27 years. They live on a boat during the workweek and in the San Gabriel Valley on the weekends. They have two daughters who are graduates of UC Berkeley and USC. The How of Leadership
Panelist
Rosemary Chavoya
Rosemary Chavoya grew up in Oxnard, California and became a UCLA freshman in the Fall of 1973. Highlights of her undergraduate years included spending junior year abroad attending the Universidad Complutense de Madrid, returning to UCLA to complete the year-long Departmental Honors program, and graduating with a Bachelor's degree in Spanish Literature. She studied Spanish Golden Age literature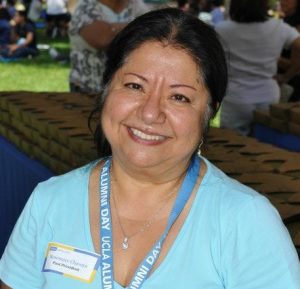 and theater in the Master's program under Professor Carroll B. Johnson, which complemented a life-long interest in the folkloric traditions of Spain, Mexico, and Latin America. Rosemary served UCLA as a member of the staff for 33 years before retiring in June 2016.
Her career started in student affairs as the coordinator of UCLA's student internship programs in Washington DC and Sacramento. She moved to the Department of Psychology in 1986. Rosemary served in multiple capacities in the Department for 20 years. She spent the first 11 years in the student counseling office, later becoming the Director of Student Services. In 1997 she became the Chief Administrative Officer (CAO) in Psychology, and shortly after moving to the Chair's Office, Rosemary married the love of her life, Michael Williams. In September 2006 Rosemary left her beloved Psychology department and began serving as the Assistant Dean for Administration and Chief Administrative Officer in the Graduate School of Education & Information Studies (GSEIS). During her 10 years in GSEIS, Rosemary worked under the visionary leadership of Deans Aimée Dorr and Marcelo Suárez-Orozco.
While in Psychology, Rosemary worked with faculty and staff to develop programs that showcased students' research interests and talents. She also volunteered time to the campus by reading undergraduate applications for admission and participating in the Alumni Association Scholarship and Mentor Programs. However, Rosemary's greatest passion while employed full-time was participating in programs and activities that supported the professional development of staff. She was a member of the first cohort of the Professional Development Program (PDP)and served as a mentor for many years, attended the Management Skills Assessment Program (MSAP) as an assesse and later as an assessor, and in April 2007 completed the Executive Program in Management at the UCLA Anderson School. Her last training experience was in 2013 as a participant in the Management Development certificate program. Rosemary has been a staff leader, serving once as the Vice President of the Latino Staff & Faculty Association, and later as President of the UCLA Staff Assembly.
Rosemary was rehired as a recalled retiree beginning in October 2016. Her service as a management consultant for the Executive Director of the Early Care and Education program ended in December 2017. UCLA has had a profound impact on her life.
David Cooley
David Cooley is a certified career coach and executive coach. Based in the Brentwood Village District of Los Angeles, California, David is Director of Alumni Career Services & Career Coach for UCLA Anderson School of Management's Office of Alumni Relations.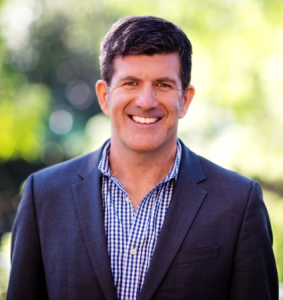 A winner of UCLA Anderson's prestigious Abe Ackerman Award, David is also the founder and owner of a private executive and career coaching practice and has coached clients from such organizations as The Walt Disney Company, E! Entertainment/NBCUniversal, AT&T and Gilead Sciences, as well as a large number of MBA students from other top universities and business schools including Harvard Business School, Chicago Booth School of Business and Pepperdine University's Graziadio School of Business and Management. He has also coached a large number of C-level executives at a number of top companies throughout the United States.
He is a consultant to the Leadership Development Institute, a Silicon Valley-based executive coaching and team development firm.In addition to his work as a career coach and executive coach, David does business presentation skills coaching for executives and has more than 10 years of corporate experience working as a public relations professional with top executives and senior-level management for international companies including Sony Pictures Entertainment and Vivendi Universal Interactive Publishing North America.
David is a member of the MBA Career Services for Working Professionals Alliance.He received his B.A. from the University of Wisconsin-Milwaukee, attended graduate school at UCLA, is certified in individual and organizational coaching from the Hudson Institute of Coaching and holds a Certification in General Management from UCLA Anderson School of Management's Executive Program.
Michael "Mick" Deluca
Michael (Mick) Deluca is the Assistant Vice Chancellor, Campus Life at UCLA where he has worked for the last 29 years. Prior to UCLA, he held positions at the University of Wyoming and the University of Denver. In this role Mick oversees a campus cluster to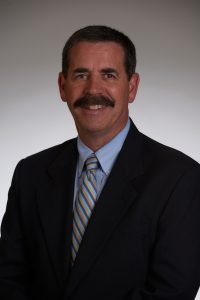 include the wide variety of recreation programs and services including instructional programs, summer camps, youth and family programs, competitive and intramural sports, 54 club teams, outdoor adventures, fitness and wellness, cultural arts, adaptive sports, and open recreation, and over sight of 22recreational and multi-use sport facilities including the John Wooden Center and Pauley Pavilion, andSports Venues event operation and management. In addition he provides administrative oversight of Campus Student Activities(SOLE), student leadership programs, over 1200 student organizations, student event planning, and the Community Programs Office (CPO) to include Student Initiated Access, Campus Retention, and Student Initiated Service Projects.
During his career he has overseen over 20 major capital projects and chaired over 50 university committees. He is currently on the steering committee of the UCLA Health Campus Initiative, UCLA Sustainability Committee, was a university lead for the 2015 World Special Olympics Games Los Angeles, part of the UCLA team working on Veteran Affairs with the Greater Los Angeles VA, and is key university lead with the LA2028 Olympic and Paralympic Games planning. He is recognized as an active leader within the University of California system and Pac 12 Conference and has served nationally within NASPA and NIRSA, Leaders in Collegiate Recreation, where he was in the position of President, 2012-13 and was recognized with the National Honor Award in 2016.
Debra Geller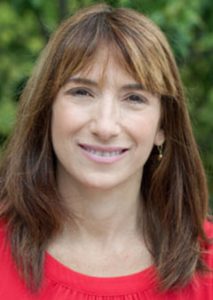 Dr. Debra Geller currently serves as Associate Dean of Students at UCLA. With a doctorate in education, an MBA, and management experience in the public and private sectors, she is a leader who successfully bridges the gap between business and public higher education.
She combines 25 years' experience in higher education administration, where she has specialized in student affairs, human resources, policy development, program planning, and assessment, with an additional 5 years' management experience in the restaurant and airline sectors of the hospitality industry, to form a fiscally sound, student-centered, customer-focused philosophy.
Dr. Geller is also the author of "Building Talent Pools in Student Affairs: A Professional Development Model for Succession Planning."
Reem Hanna-Harwell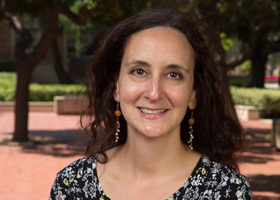 Reem Hanna-Harwell is the Assistant Dean of Humanities in the College of Letters & Science at UCLA. She also oversees the College's Budget Office. Reem was born in Beirut, Lebanon, and attended university in Germany where she earned an MBA in International Business. She is fluent in Arabic and German and has a working knowledge of French.
Reem started her career briefly in the private sector but then shifted her interest to university administration. Before joining UCLA, she was a Systems Coordinator in Development Operations at Princeton University. Reem started her career at UCLA 20 years ago in the College's Budget Office where she eventually advanced to the role of director. She has been the Assistant Dean for Humanities since 2006.
In her free time, Reem likes to read, jog, and spend time with her two sons Luke and Jesse.
Lisa Kemp Jones
Lisa Kemp Jones is currently the Director of Customer Support Services for UCLA's IT Services.Prior to joining IT Services, Lisa was the Head of Operations and Services for the UCLA Library's Digital Initiatives and IT department.With a bachelor's degree in Communication (UCSD) and a master's in Communication Management (USC),
Lisa focuses on enabling people to use technology tools effectively and creatively. She is interested in the intersection of IT and organizational strategy, advocating for IT staff engagement to both shape and implement the vision for UCLA.
When she's not busy with all of that, Lisa enjoys cycling, running and crocheting –sometimes with her two teenage kids, and sometimes not.
Jerry Kang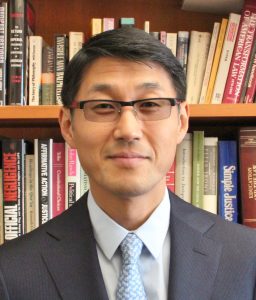 Jerry Kang is Professor of Law, Professor of Asian American Studies, the inaugural Korea Times Endowed Chair, and UCLA's inaugural Vice Chancellor for Equity, Diversity and Inclusion. A leading scholar on implicit bias and the law, Prof. Kang has published more than a dozen articles on the subject in leading journals including the Harvard Law Review.
He regularly collaborates with leading experimental social psychologists on wide-ranging scholarly, educational, and advocacy projects.Recognized by both the UCLA law school and the entire University as the best teacher of the year, Prof. Kang is widely sought after as a speaker.
Prof. Kang graduated magna cum laude from both Harvard College (physics) and Harvard Law School, where he was a supervising editor of the Harvard Law Review.After clerking for the Ninth Circuit Court of Appeals, he started his teaching career at UCLA in 1995 and has visited at Georgetown, Harvard, and NYU law schools.
Mike Lee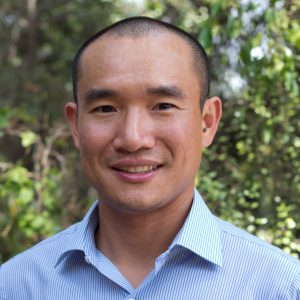 Mike Lee is the Associate Director at UCLA Social Sciences Computing(SSC), an organization dedicated to providing technical and computing services to faculty, staff, and students in the Social Sciences Division. Mike is also a founding sponsor of UCLA BruinTech (http://bruintech.ucla.edu), a group of Bruin technologists focused on knowledge sharing and community service. Over the years, Mike has also volunteered in various capacities for UCLA Staff Assembly( http://staffassembly.ucla.edu  ). His roles with SA include serving as President, VP of Outreach, VP of Special Projects, 5K race director, and staff representative to the John Wooden Center Board of Governors.Mike recently concluded his appointment as secretary on the system wide Council of University of California Staff Assemblies ( http://cucsa.ucr.edu ).
Overall, Mike has over 20 years of experience working at UCLA beginning at theBiomedical Library, the Department of Sociology, and then SSC, including temporary appointments with UCLA Extensions and the Office of Information Technology. He is a Bruin and a cohort of the UCLA Professional Development Program. Afterwork,Mike can likely be found running the perimeter, swimming at Sunset Rec, or spinning outside of his office. Feel free to connect with Mike on Facebook (www.facebook.com/Mr.MikeLee) or LinkedIn (www.linkedin.com/in/mikeleeucla) to discuss UCLA technology, networking, and/or wellness.
Darlene Mininni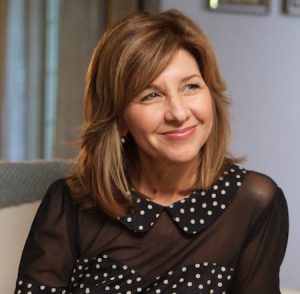 Darlene Mininni is Training and Organizational Development Consultant at UCLA Campus Human Resources.
She is the former Chief Learning Officer for UCLA Extension and previously Director of the Applied Psychology Program at the UCLA Arthur Ashe Health and Wellness Center.
Darlene holds a PhD in clinical psychology and an MPH in public health.
Mary Okino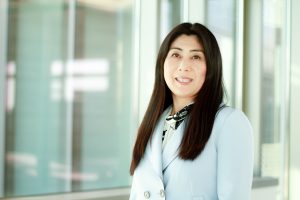 Mary Okino, Assistant Dean and CFO for the Henry Samueli School ofEngineering and Applied Science (HSSEAS), oversees all of the school's finances, including state funds, contracts and grants as well as gifts and endowments.
She also manages departmental allocations and financial controls within the school.In addition, she administers the school's human resources procedures.Her administrative duties include addressing policy issues, ensuring school wide compliance with university regulations, and preparing reports for the Chancellor's Office.Prior to joining HSSEAS in 2002, she served as management services officer (MSO) for Atmospheric Sciences, where she oversaw the department's finances, worked closely with the chair to achieve departmental objectives, and assisted incoming faculty with lab and office set-up.
Preceding this position, she was director of the Math andScience Scholars Program in addition to being a counselor in Mathematics.She received her Ed.D. in 2004 from UCLA and her B.S. in AppliedMathematics from UCLA in 1993.
Michael Oneill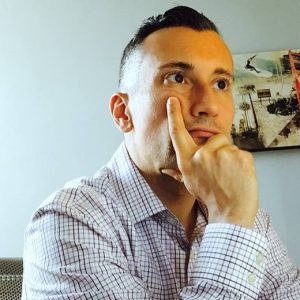 Michael has worked in the higher education sector for 17 years. Originally from Pittsburgh, PA, Michael started his career at the University of Pittsburgh where he spent the first 10 years working in positions ranging from Accounting Clerk to DepartmentalAdministrator.
Following his tenure at Pitt, Michael spent just over a year working as the Business Manager for the Statistics Department at Carnegie Mellon University. The endless summers and sunny skies of Los Angeles led him to UCLA in January 2012. Michael now holds the dual role of Chief Administrative Officer for the Department of Sociology and the Social Sciences Interdepartmental Program. While at the University of Pittsburgh, Michael completed his Bachelor's Degree in Accounting and Masters in Higher Education Management.
He's now completing his Doctorate in Higher Education Leadership and is currently ABD (All But Dissertation). His dissertation topic seeks to understand how generational differences impact the job satisfaction of higher education staff employees. In his free time, Michael enjoys reading, travel, hiking, tennis, wine, coffee, and trips to the beach.
VC Powe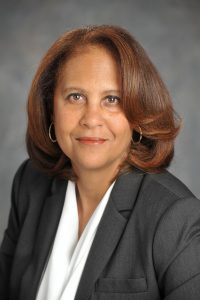 As director of Career Services and Leadership Development, Ms. Powe designs and implements a comprehensive and integrated set of career and professional development programs for the UCLA Luskin School of Public Affairs. She coaches students on career development and manages a diverse array of programs including student leadership and mentoring programs, employer engagement, and school-wide fellowship and internship awards. She previously oversaw External Programs for the school, managing alumni relations, special events, and government relations. Prior to coming to UCLA Luskin, Ms. Powe was director of Professional and Academic Programs, and director of Student Recruitment Programs for the UCLA Alumni Association.
Her corporate work experience includes Marketing Research Project Manager at the Los Angeles Times and Newspaper Advertising Manager for a leading retail establishment. She is an adjunct associate professor of business management at Los Angeles City College and a former United Way/Kellogg Training Center certified volunteer trainer. Ms. Powe is a member of the Southern California Leadership Network and has been a volunteer for the UCLA Alumni Association's scholarship selection programs. She received her M.B.A. from the UCLA Anderson School of Management, and B.A. in English from UCLA.
She holds professional certification in Career Advising from UC San Diego and received certification in Organization and Human Resource Development (sponsored by the American Society for Training and Development) and Online Teaching from UCLA Extension.
Jackie Reynolds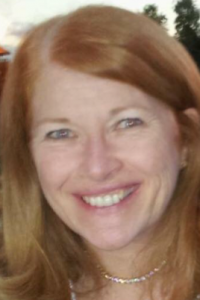 After a 36 year career at UCLA, Jackie retired and moved to Portugal. While at UCLA, she worked in various Information Technology roles in central administration, central academic leadership, and as CIO in an academic school. She received her MBA from Anderson School in 1985, and in 2014 won the AMG EXCEL Award for excellence in leadership.
She still loves to come back to campus any time she's in the states in order to speak to groups or mentor individuals. In Portugal, she spends her time painting, hiking, enjoying the European culture, and trying desperately to learn Portuguese.
Ellen Sheehan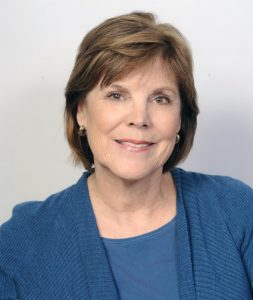 Ellen Sheehan is Executive Director of HARRT at UCLA, the Human Resources Round Table. The HARRT organization is part of the UCLA Institute for Research on Labor and Employment (IRLE). HARRT connects Chief Human Resources Officers and their companies to the University and the business community at large through education, research and collaboration with the UCLA community.
Prior to joining HARRT at UCLA, Ellen was the Senior Vice PresidentHuman Resources, at Princess Cruises with responsibility for all land-based and shipboard human resources functions for the company, including global talent management, total rewards, learning and development, employee relations, global payroll, employee engagement, well-being and communications. Ellen supported approximately 30,000 Princess employees in multiple U.S. and worldwide locations. Prior to joining Princess Cruises, Ellen was VicePresident, Human Resources, at California Federal Bank where she had responsibility for all aspects of Human Resources.
Ellen earned her Bachelor of Arts and Master of Science degrees from University of Southern California, and Master of Business Administration from Loyola Marymount.
John Ullmen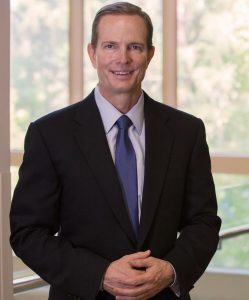 John Ullmen, Ph.D., is a longtime faculty member at UCLA Anderson School of Management, where he teaches across the MBA, FEMBA, EMBA and Executive Education programs. His most recent book, Real Influence: Persuade Without Pushing and Gain Without Giving In, was selected as one of the "Top 30 Books in Business" of the year by the leading business executive summary firm, and is in print around the world in many languages. His writing also has been featured in Harvard Business Review, on MSNBC, the Los Angeles Times, and other major media outlets. His video programs on LinkedIn Learning have millions of paid views, have been selected for featured lists, and translated into multiple languages. Programs include Executive Leadership Fundamentals, Developing Executive Presence, Mindfulness, Communication Fundamentals, Influencing Others, and Connecting with Executives.
Over the past two decades, he has conducted hundreds of executive coaching engagements with leaders across a wide range of Fortune 500 firms and industry leaders in technology, media, entertainment, consumer products, healthcare, biotech, finance, banking, real estate, professional services, construction, defense and government.John began his career as an officer in the U.S. Air Force, where he served as a lead systems engineer for a top-secret global Joint Chiefs of Staff intelligence program.
He holds a B.S. from the U.S. Air Force Academy, a Master of Public Policy from Harvard University, and a Ph.D. in Organizational Behavior from UCLA. He lives in Woodland Hills, CA..
Facilitators
| | | |
| --- | --- | --- |
| Megan Eigenbrod | Megan is the Training & Career Development Coordinator, UCLA Campus Human Resources. | |
| Rejeana Mathis | Rejeana is Management Development Manager in UCLA's Campus Human Resources Training & Development. In this role, she is responsible for designing and facilitating leadership and management development, team interventions, and process |improvement efforts. Prior to joining UCLA, she was Director of Workforce Development at Los Angeles Times, Manager of Leadership Development at Tribune Company, and Employee Relations Manager at Chicago Tribune Company. | |
| Reginald Randles | Reginald is the Lead Senior Organizational Development Consultant, UCLA Health Care Human Resources CORE. | |
| Julia Sanchez | Julia is the Training & Development Manager, UCLA Campus Human Resources. | |