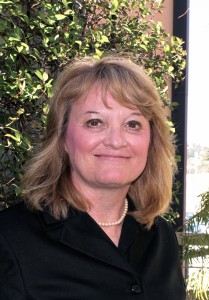 Jill Quezada, Chair
As Manager, Space Inventory Services – Facilities Management Finance and Information Systems, Jill oversees a department which manages extensive data and serves as the official campus record for all buildings and rooms occupied, owned and leased by UCLA. A professional in the facilities management arena, Jill has served UCLA for over 8 years. She is an analytical strategist with strong business acumen and a demonstrated ability to deliver mission-critical results. She is a goal-setting expert and supports lifelong training and mentoring. Jill enjoys auto racing and her classic car. Jill is a devotee of detail.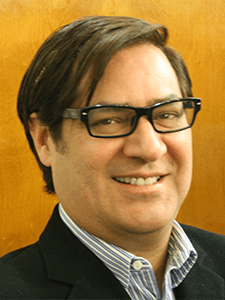 Chris Cabrera Thompson, Vice Chair
IT Manager, UCLA Lab School, a partnership school of the UCLA Graduate School of Education and Information Studies (GSEIS).   Responsible for IT systems and web services, administration, planning, and maintaining the Lab Schools IT services.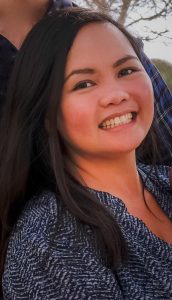 Lariza Johnson, Immediate Past Chair
Lariza is currently the Clinical Operations Manager for the Center for East West Medicine & Primary Care under the Department of Medicine.  She oversees program planning, expansion and space management, analyze clinical data and develop and report dashboard metrics that track the Center's progress. Her career focus is on finance, operations, strategy, quality improvement in healthcare delivery, system re-design, and wellness initiatives in the community. She enjoys listening to live music, watching movies, and snowboarding in winter during her free time. She received her bachelor's degree in Business Economics and Accounting at the University of California Santa Barbara and her Masters of Public Administration degree at the California State University Northridge.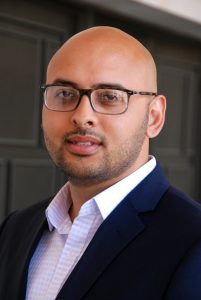 Aaron Sanchez, Treasurer
Chief Administrative Officer, Chemistry and Biochemistry
As CAO, I oversee all administrative functions of the department including, business finance and research funding, development and communications, HR, academic personnel, building facilities and operations, and information technology. The UCLA Department of Chemistry and Biochemistry is a premier research institution with 50 faculty, 350 Ph.D. students, and 1,500+ undergraduate majors. With a ~$50 million annual operations budget, the department strives to further scientific advancement through research and education.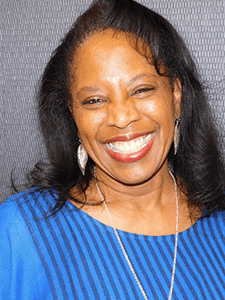 Paris McDonald, Marketing and Branding Committee Chair & Special Projects Coordinator
Paris McDonald is the Executive Assistant to the Vice Provost and Dean of the Graduate Division. Her position allows her to interact with people all across the UCLA campus; students, staff, faculty and senior university officials.  Paris enjoys spending time with her husband, who is an international illusionist and her daughter who recently graduated from Howard University.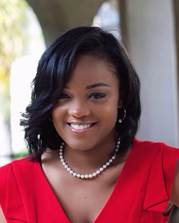 Latricia Rogers, Events Coordinator
Latricia currently works as the Events & External Relations Administrative Specialist for the UCLA Graduate Division. She is responsible for planning Graduate student events and trainings. She is an alumnus of the Staff Enrichment Program (2016) a professional development program aimed at retaining high-potential staff in administrative support roles by providing them with opportunities to build a professional network at UCLA. She enjoys relaxing with family and friends and traveling around the world!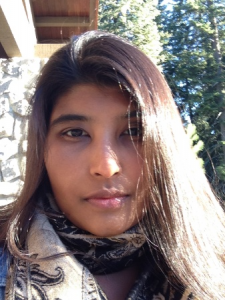 Parama Sigurdsen, Secretary/Historian
Parama Sigurdsen is the Operations Manager at the WORLD Policy Analysis Center at FSPH. She has been in this position since 2013. Prior to UCLA, she worked as a researcher at McGill University, Canada. She has also been part of the Disaster Preparedness Section of UNICEF Bangladesh. She completed her BSS and MSS in Anthropology from University of Dhaka. Her personal interests include reading, watching films, hiking among the redwoods, and networking for professional growth.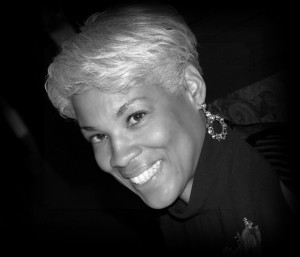 Dianne Fuller, Member at Large
Dianne is the General Clinic Patient Services Supervisor in the School of Dentistry.  She is responsible for the daily clinic operation between patient, student, supervising faculty and staff.  Her passion is helping others in the midst of a crisis and does this work as a volunteer member of the Mayor's Crisis Response Team – Los Angeles Dept. of Homeland Security and Public Safety.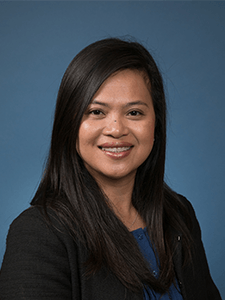 Mary Delgado, Member at Large
Mary currently works as the Accounts Receivable Manager for Events and Transportation.  She started working at UCLA in 2004 as an Administrative Assistant II and eventually served as the Interim Manager for the BruinCard Center.  She is a graduate of the Staff Enrichment Program (2007) and Professional Development Program (2013).  Outside of work, Mary likes to read, play golf, and travel.  She also enjoys trying out different types of food and exploring new restaurants.  She can never resist sweet treats or desserts.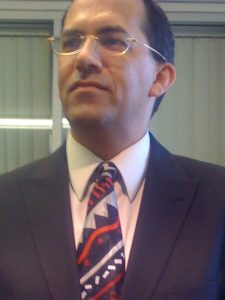 Mark Lucas, Member at Large
Chief Administrative Officer, Depts of Neurobiology and Biomathematics, David Geffen School of Medicine
Currently serving as CAO for the Departments of Neurobiology and of Biomathematics at the David Geffen School of Medicine at UCLA, I have been with the University for over 25 years in a variety of administrative and management capacities, including stints in the Department of Medicine Finance Office, as MSO of General Internal Medicine, and as Business Director for the Jonsson Comprehensive Cancer Center.  With a background in business from both USC (fight on!) and UCLA Anderson, through AMG I am seeking to utilize my skills to aid in the oversight, mentorship, and growth of staff at UCLA.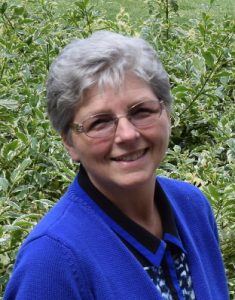 Sue Barnes, Member at Large
Director, UCLA Emeriti/Retirees Relations Center
Sue Barnes serves as the director of the UCLA Emeriti/Retirees Relations Center. Prior to coming to UCLA in 2016, she served in various managerial roles on the UC Davis campus for more than 22 years, most recently as the director of the UC Davis Retiree Center. Sue has a passion for working with older adults. At UCLA, she has initiated retirement transitioning classes for staff and partnered with other campus departments and community organizations to develop dynamic programs and services for retired faculty and staff. In addition, she is a past president for the Association of Retirement Organizations in Higher Education (AROHE), a national nonprofit organization that gathers, disseminates and fosters transformative theory, practices and programs for all stages of faculty and staff retirement. She has extensive experience with event planning, volunteer management and program development. She enjoys spending time with her family, biking and traveling.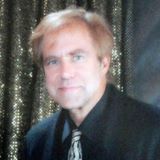 Tom Nykiel, Advisor
Thomas Nykiel, AMG Vice Chair/Chair Elect, is the Chief Financial Officer at the Institute for Pure and Applied Mathematics (IPAM). IPAM has received two $22.5 million grants from the National Science Foundation. Prior to UCLA, he was Financial Director for an international trade association, Accounting Manager at Cigna Healthplan of Illinois, and Senior Auditor with KPMG Peat Marwick. He passed the Uniform Certified Public Accountant exam and has an MBA and Bachelor degree from the University of Illinois at Chicago. He is a member of the Mt. Pinos Nordic Ski Patrol, which provides winter ski safety service, including emergency first aid and search & rescue.